S4GA Free Online Webinars in One Place
S4GA free online webinars are now available on our website. So don't hesitate and join our learning community!
S4GA Webinars are free online courses dedicated to airfield lighting solutions for civil and military airports. In each webinar, you can find answers to many questions asked by attendees during the session. These questions are related to the most disputable topics such as solar power, radio interference, maintenance of solar airfield lighting, lifespan, life autonomy, and many others. All answers you can find in the Q&A sessions of each webinar.
The webinars series are hosted by Mr Dmytro Kuczeruk and Mr Łukasz Kornacki – S4GA Business Development Managers and experts in the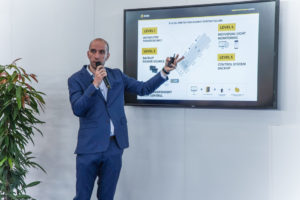 aviation industry.
Among many topics discussed during the webinars, should be mentioned:
Who are the S4GA webinars for?
S4GA webinars have been created for anyone interested in airfield lighting from both – civil and military sectors. They will be beneficial especially
for airport systems integrators, electrical engineers, airfield lighting engineers, consultants, airport managers, and other aviation professionals working with airfield lighting systems.
About S4GA
S4GA delivers World's Safest Runway Lighting to civil and military airports worldwide. The company designs, manufactures, and supplies certified
airfield lighting systems to international airports, regional & domestic airports, and helipads all over the World.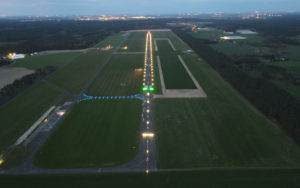 For regional and domestic airports, we offer a complete permanent solar airfield lighting system that operates 365 days on solar energy only. It is a reliable AGL solution that has 5-level protection against system failure.
For temporary operations at military airbases, we offer an Emergency Airfield Lighting System in a Trailer that accommodates a full set of remotely controlled airfield lights. It allows for a rapid illumination of a temporary runway in accordance with ICAO, FAA, NATO STANAG regulations.
S4GA offers also backup runway lighting for international airports, helipad lights, and obstruction aviation lights.
Learn more about S4GA Airfield Lighting by watching our Webinars!
Watch S4GA webinars