All regional, domestic airports and military airbases located all over the world are welcome to register for S4GA FREE Trial Program!
What is s4ga free trial program?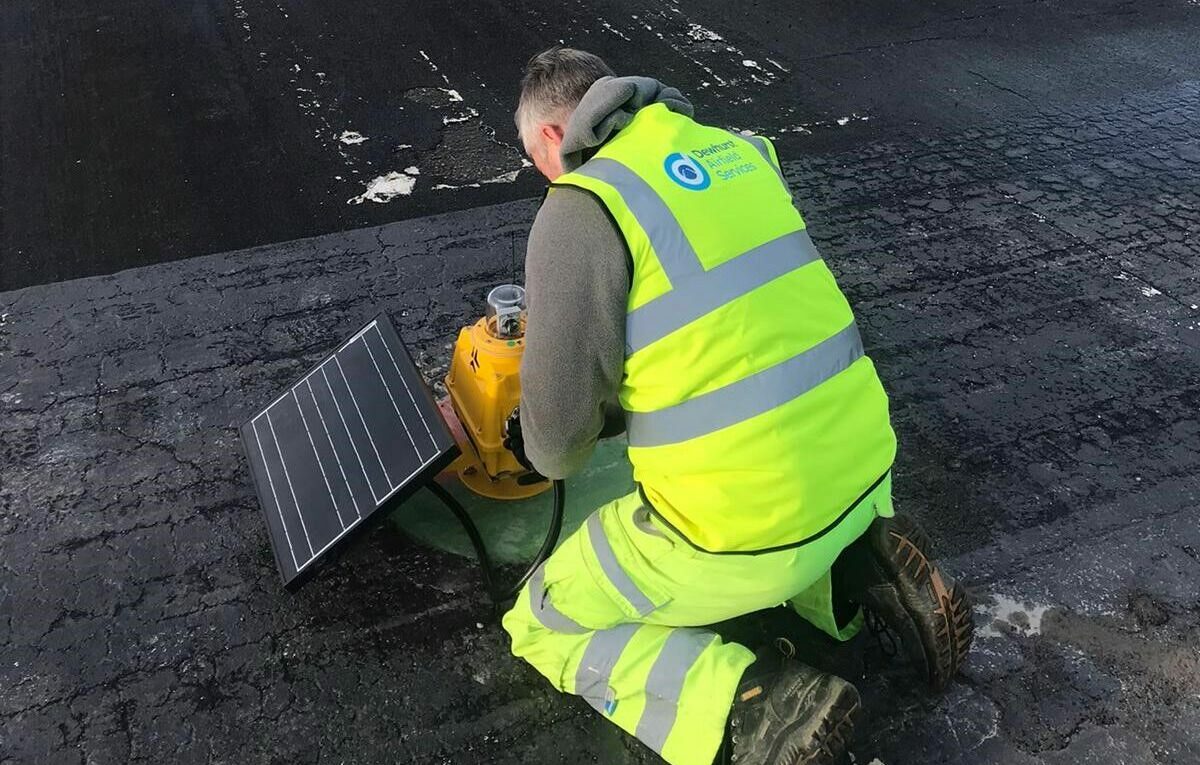 S4GA FREE Trial Program is a unique opportunity for airports around the world to test S4GA's Solar Airfield Lighting equipment in real environmental conditions. The program is designed to help airports determine whether solar airfield lighting is a suitable option for their specific requirements!
Overall, the S4GA FREE Trial Program provides airports with the opportunity to test the effectiveness and feasibility of S4GA's solar airfield lighting equipment, ensuring that they can make informed decisions about the suitability of this technology. The program includes a feasibility study, on-site equipment testing, and on-site trial report.
Our team will be happy to assist you with the program registration and guide you through the installation and testing process.
Feasibility Study
S4GA will use the PVGIS software to determine the solar energy potential of the airport's location. This information is used to validate that the S4GA system will maintain daily operations according to airport requirements and without the risk of blackout.
On-site Equipment Testing
Next, we deliver and install demo lights and ALCMS at your airport. You can test the equipment for the next 4-6 weeks while handling normal flight operations. ALCMS collects the data about each light and saves it on an online server.
Live Monitoring Data
Track the performance of S4GA's solar airfield lighting in real-time with our online reporting system – S4GA Monitoring Portal. During the free trial, access automatic reports on battery levels, operating hours, and light status to ensure our equipment meets your airport's needs.
Сheck Now
Which airports have already joined S4GA Free Trial Program?
Airports around the world have joined the S4GA Solar Airfield Lighting Trial – Different Countries, Climate Conditions, and Needs: UK, Czech Republic, Australia, New Zealand, Brazil, Uzbekistan, and Kazakhstan. And that's not all! More than 150 airports in 50 countries already successfully use Solar AGL systems with S4GA.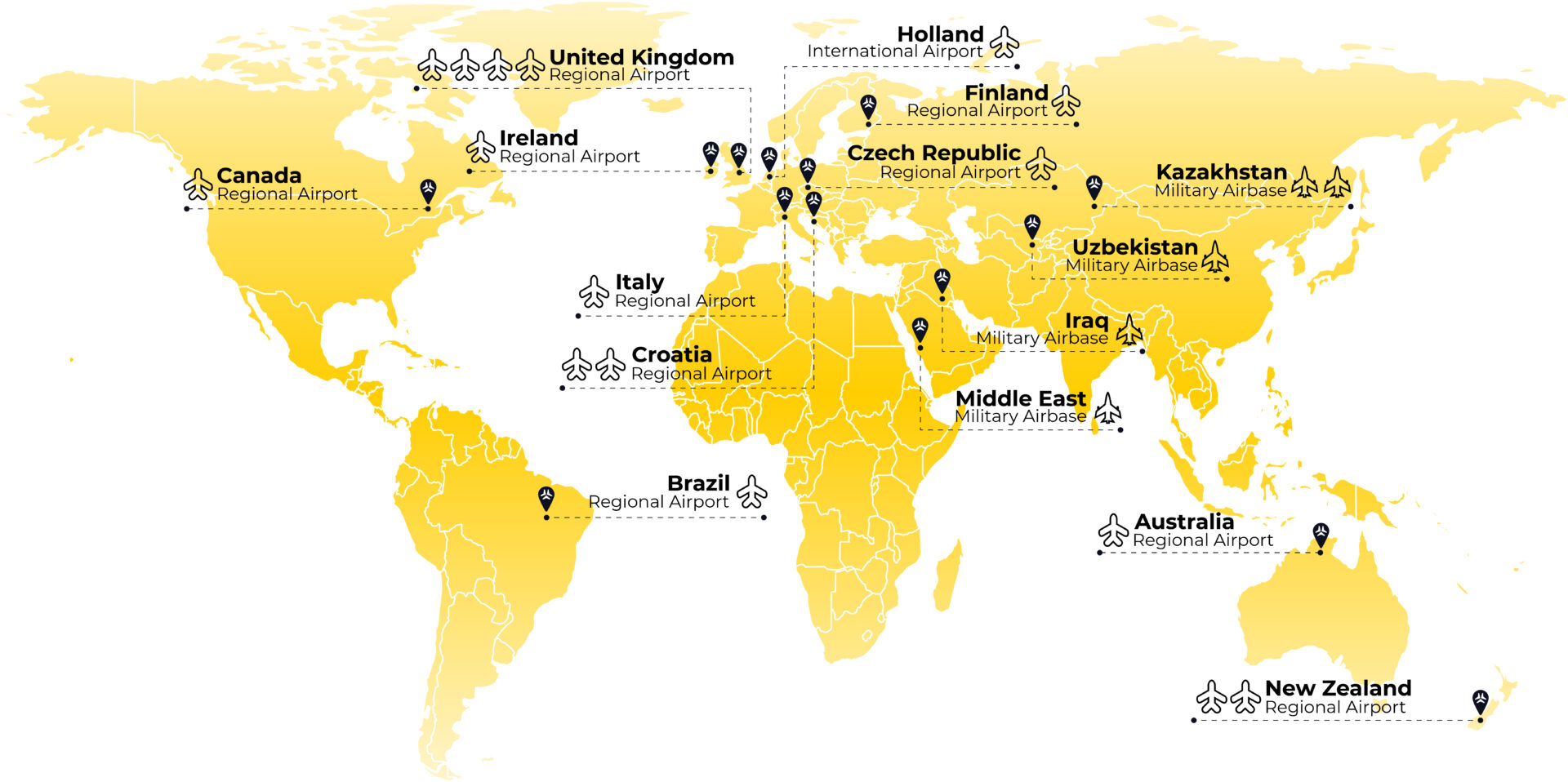 S4GA FREE Trial Cases
New Zealand Airport Successfully Tested Solar AGL
S4GA Free Trial Program highlighted the system's ease of installation, reliability, and cost-effectiveness, making it a viable solution for the airport's future lighting needs.
S4GA SOLAR AIRFIELD LIGHTS AT MIDDLE EASTERN MILITARY AIRBASE
A USAF Airbase in the Middle East was in search of a dependable and consistent lighting solution adept at bolstering critical military operations. This quest led them to participate in the S4GA FREE Trial Program.
Where can I find more S4GA FREE TRIAL CASES?
This is no full list of airports that successfully tested S4GA Solar Airfield Lighting systems (Look for this icon to discover more FREE Trial cases). Each airport has specific needs, weather conditions, and challenges. This is why our team at S4GA works closely with each airport to provide tailored solutions that meet their specific requirements!
TOP-7 REASONS FOR JOINING S4GA FREE TRIAL PROGRAM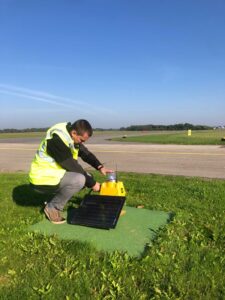 Try Before You Buy: The S4GA FREE Trial Program allows you to test the solar airfield lighting system in a real-life environment before making a purchase.
Risk-Free: The trial is completely free, and there is no obligation to purchase the system after the trial period.
Tailored Solution: The trial is customized to your airport's needs, so you can ensure that the system meets your requirements.
Feasibility Study: The trial includes a feasibility study using PVGIS software, providing detailed information about the expected solar energy production and system performance at your airport.
Real Data Collection: The Airfield Lighting Control and Monitoring System collects real-time data about each light, such as battery level and solar charging efficiency, which can be analyzed to determine the effectiveness of the system.
Increased Confidence: After completing the trial, you will have a better understanding of the system's capabilities and be more confident in your decision to purchase it.
Experienced Partner: S4GA has already successfully performed the testing at multiple airports around the world, and their experienced team will guide you through every step of the trial process.
Interested in Joining S4GA Free Trial Program?
If you're interested in joining our Free Trial Program, you've made a wise decision. S4GA is a reliable partner, and over 150 airports in 50 countries have successfully used S4GA's Solar AGL systems. To get started, simply contact us at [email protected] and our team will be happy to assist you with the program registration.
Register Now