S4GA at inter airport CONNECT
S4GA will participate at the inter airport CONNECT Online Event from 20 – 21 April 2021. Register and meet with our Team!
Date: 20- 21 April 2021
WHAT IS inter airport connect?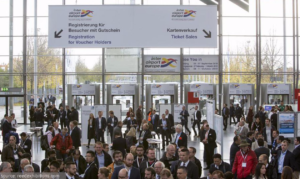 To support the rehabilitation of the aviation industry in light of the COVID-19 crisis, inter airport Europe will launch its first digital event: inter airport CONNECT – The Runway to Recovery.
Inter airport Europe, one of the biggest global events dedicated to the airport industry, is a platform that provides new business opportunities within professionals from aviation field worldwide.

Inter airport CONNECT will be a great chance to meet with the best of aviation leaders before the live event that will take place in November.
Meet with S4GA – Airfield Lighting Company
S4GA will attend inter airport CONNECT from 20 – 21 April 2021. Book a virtual meeting with our Team  – Mr Lukasz Kornacki and Mr Dmytro Kuczeruk – and learn more about World's Safest Runway Lighting.
S4GA designs, manufactures and supplies airfield lighting solutions to civil and military customers from all around the World.
We offer permanent solar airfield lighting, for airports,  backup runway lights and emergency airfield lighting systems for airbases. All of our products are certified and compliant with ICAO, FAA, EASA, NATO STANAG requirements.
So don't miss out this opportunity and meet with S4GA at inter airport CONNECT!
REGISTER FOR FREE