Portable Airfield Lighting for Mining in Zambia
First Quantum Minerals, one of the biggest mining and metal companies in the World, has acquired S4GA Airfield Lighting System in a Trailer for Kalumbila Airport in Zambia. The Company was looking for a mobile runway illumination that can be easily transported and deployed on a few different runways.
Video of S4GA Airfield Lighting at Kalumbila Airport, Zambia
First Quantum facilities in Zambia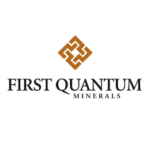 First Quantum (FQML) is a Canadian-based mining company specializing in mineral exploration, development, and mining. The Company operates a few mine facilities in Zambia where the airside is mostly used for medical emergency evacuations. One of the airside operated by FQML is Kalumbila Airport. By that time, the Airport has been already equipped with solar-powered runway and taxiway lighting supplied by another manufacturer. However, there were issues with the current lights which forced the airport to request an alternative solution as soon as possible.
Why Kalumbila airport Required New Runway Illumination
The airport personnel reported insufficient brilliancy of the current lights. Which caused limitations in providing medical emergency evacuations at the airport at night time.  The Company started to look for a new runway illumination. A permanent solution was out of interest as they were going to use the lights occasionally on two airfields.
S4GA airfield lighting solved the problem
The best fit system had to be mobile and easy to transport.  First Quantum contacted NTEC – an S4GA partner in South Africa – and requested such kind of system. After multiple discussions, S4GA Portable Airfield Lighting in a Trailer has been offered to Kalumbila Airport. The system was able to address all challenges and meet all requirements provided by the Customer:
20 min fast deployment
easy transportation
high autonomy and reliability
official approval by Zambia CAA.
Because S4GA Portable Airfield Lighting was found the best and, in fact, the only solution addressing all Customer's requirements, FQML made a decision to acquire S4GA System for Kalumbila Airport.  NTEC provided supply, installation and commissioning of S4GA lighting as well as onsite training.
Request a quote
Special Rubber Mountings
S4GA airfield lights have been installed on special rubber pads applicable for all types of surfaces. The rubber pads are a brilliant solution that have two important functions:
allows you to quickly deploy/remove the lights from the runway
provides up to 480 kph jet-blast resistance
Whenever you need to remove the lights from the runway for maintenance or recharging, you simply unlock the lights from the rubber pads. If you need to deploy the entire system on another runway, the rubber pads are easy to remove as well.
Wirelessly Controlled PAPI Lights
 Mobile Halogen PAPI Lights have been installed at Kalumbila Airport. They are powered by generator sets and controlled wirelessly via S4GA Handheld Controller. The Controller allows PAPI activation, and deactivation, changing its brilliancy and operating mode.
Official Approval by Zambia CAA
The representatives of Zambia Civil Aviation Authority have been present at the commissioning stage and confirmed the compliance of S4GA airfield lighting with international aviation standards. S4GA System has been approved by CAA for use at  Kalumbila Airport.
S4GA airfield lighting systems have been already recognized by mining airfields and airstrips as the best solution on the market.  Fast installation, simple usage, easy maintenance, and compliance with aviation requirements make S4GA runway lighting the No. 1 solution for airports not only in Africa but on all continents.
Photos of S4GA Airfield Lighting at Kalumbila Airport, Zambia