SECURE STRATEGIC NIGHT-TIME AIR OPERATIONS
IN REMOTE AREAS
military airfield lighting system
Our military customers choose S4GA airfield lighting when it is required secure critical infrastructure for night operations. S4GA portable LED helipad lighting and portable runway lighting is ICAO and FAA compliant. It is an ideal solution to illuminate temporary landing zones for both fixed- and rotary-wing aircrafts. Visual range of S4GA portable lighting reaches 10 km. They are NVG compatible which is often required by military, police and pilot training organizations.
Portable heliport lighting set is safely contained in a secured box which allows transporting lights anywhere. If you require mobile emergency lights that can be deployed in minutes or if you are going to use lights occasionally – portable lighting will definitely meet your needs.
Customers that are looking for permanent airfield lighting system usually choose solar AGL system instead of portable. Solar airfield ground lighting system cost 3-5x less than conventional (wired) AGL. The system consists of independent solar aviation lights connected wirelessly and controlled from the ground (ALCMS) and from the air (pilot controlled lighting). There is no need to build complicated electrical circuit which significantly lowers overall cost of solar airfield lighting. Less complex system makes it easier to maintain and troubleshoot such system.

temporary landing zone lighting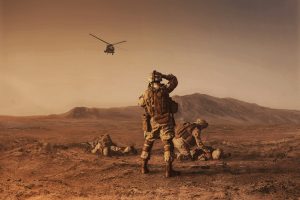 S4GA portable helipad lights are designed to operate in most challenging meteorological conditions. Lightweight and robust aviation lights can convert any pre-surveyed area in temporary helipad landing zone within few minutes.
Man portable lights are often used to mark drop zones, temporary airstrips. LED lights provide clear visual guidance for fixed- and rotary-wing aircrafts at night and in low visibility conditions at distances of up to 10 km.
Portable airfield lights are equipped with IR LED and can support all types of operations including: covert, non-covert and FLIR. Aviation lights are equipped with photo-cell thus enabling them to operate in fully autonomous – dusk-till-dawn mode.
Other applications include: medevac pads, temporary runways, taxiways, obstruction marking.
permanent airfield lighting system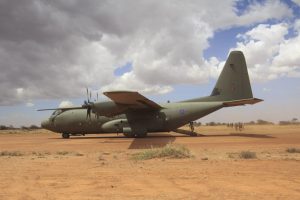 When there is a need to arrange permanent landing site in remote area – our customers choose S4GA solar airfield lighting.
S4GA solar AGL is fully off-grid system that can operate anywhere in the World. It consists of independent solar-powered pilot controlled lights and offers wireless control and real-time monitoring. Solar runway lighting at 2.000 m runway can be installed within few hours.
Solar AGL can operate independently of electrical grid for months. In case of substantial number of sunless days, airfield lights can berechargedd using portable charging stations.