S4GA Airfield Lighting Trailer has been selected by Air Force of Argentina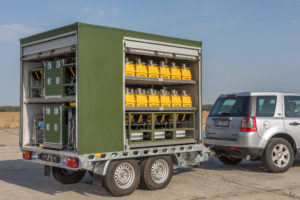 S4GA has recently signed a Contract for Provision of an Airfield Lighting Trailer for the Air Force of Argentina.
S4GA is a state-owned company with significant expertise in Solar and Portable Airfield Ground Lighting. S4GA systems are suitable for permanent, portable and emergency application.
Scope of Contract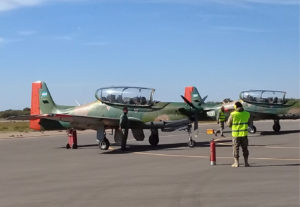 S4GA will supply Portable Airfield Lighting system stored in a Trailer specifically designed as per requirements of Argentine Air Force (Spanish: Fuerza Aérea Argentina, or simply FAA):
S4GA Trailer will accommodate 86 lights, two full portable PAPI systems, diesel generator and handheld controller
S4GA Trailer is designed to fit in a C-130, for transportation
S4GA Trailer will be built of high-grade aluminum to withstand tough climate conditions of Argentina (humidity, change of temperatures, etc.) and to ensure long lifespan
S4GA Trailer OUTPERFORMS COMPETITORS
Although tender requirements were tough, S4GA technical team has offered a tailored solution that fully met Customer's expectations. In the meantime, Company's offer outperformed competitor's proposals in technical terms.
Contactless charging (inductive) that saves time and extends lifespan of a Trailer
Immediate light failure reporting via SMS provided by AGL Control & Monitoring System built in a Trailer
Remote activation of the lighting system from the air or land

UNIQUE FEATURES OF S4GA AIRFIELD LIGHTS
The highest light output available on portable AGL market – 1.100 cd for SP-401 runway edge lights
Up to 200 hours of autonomy provided by two built-in standard VRLA batteries
Equipped with an optimally tilted individual solar panel, SP-401 operates 365 days on solar energy
The project completion is in progress. Don't miss Company's updates – follow us in socials.
FOLLOW S4GA ON LINKEDIN