Kyviškių Airport chooses S4GA Solar Airfield Lighting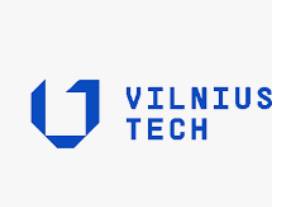 S4GA has supplied the airfield of the Antanas Gustaichis Aviation Institute of the Vilnius Gediminas Technical University, located in the town of Kyviškii, with a Solar Airfield Lighting System. Key factors that pointed to S4GA as the best matching solution were low costs, fast installation, and certification by Transport Competence Agency.
It's for the second time, that an airport located in Lithuania chooses S4GA Solar Runway Lighting Solution. 
S4GA Solar Airfield Lighting For Kyviškii Airport
Kyviškii Airport is a civil airport owned by Antanas Gustaitis Aviation Institute of Vilnius Gediminas Technical University. It is used mainly for pilots' schooling and training. As the Airport is a part of a government-owned institute, it has to ensure the highest standards for its Users. In recent times the airport started to look for a runway lighting system, that while being reliable and certified, would also be economically beneficial.
S4GA presented to Kyviškii Airport  Solar Airfield Lighting, which met and exceeded all of the Airport's requirements:
Low investment

No expensive civil works


Fast project implementation 

ZERO electricity bills – solar power in Lithuania is enough to keep the runway operational 365 days a year using only solar energy

Low cost of maintenance – everything can be performed by airport personnel, no need to hire an external contractor

Certification by

Transport Competence Agency

Compliance with international aviation standards such as ICAO, FAA, STANAG

Excellent recommendation from another Lithuanian Airport, that has been using S4GA Solar AGL since 2019 (read about the project here)
Want to know more?
Contact us