Free Online Webinar: Backup Runway Lighting for International Airports
We continue a series of free online webinars dedicated to solar runway lighting as a solution for commercial airports. On 27th of May 2020, we will host a webinar 'Backup Runway Lighting for International Airports'.
---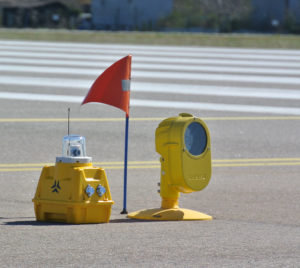 Date & Time: 27 May at 11:00 am CEST (GMT+2) time
Speaker: Mr Lukasz Kornacki, S4GA Business Development Manager
At The Webinar we will cover:
Typical cases when International Airport uses solar runway lighting as a backup solution
S4GA solar runway lighting: why is it the best backup solution for Int'l Airport?
Case Study: S4GA backup lighting installed at the third busiest international airport in Greece
Who will benefit from this Webinar?
Int'l Airports doing runway rehabilitation works
Int'l Airports equipped with unreliable primary AGL systems
Aviation Consultants
Contractors and AGL Integrators
Airfield Lighting Engineers
How to register for The Webinar?
Register for the Webinar using this link. Registration is open and free of charge for all attendees. At the Webinar, You will be able to ask Your questions to the speaker in a Live Chat.
Watch Webinar on Youtube