For Jijiga Airport – regional airport located in Ethiopia, Africa –  S4GA supplied complete solar LED runway lighting system that operates 365 days on solar energy.
OVERVIEW
Jijiga Airport (Wilwal International Airport or Garaad Wiil-Waal Airport or Jigjiga Airport) is serving the capital city of Somali Region in Ethiopia. By the 1990s, the airport was used by Ethiopian Air Force and until now the runway has not been illuminated with any airfield lights.
In recent years, the Ethiopian government has made a decision to invest in Airport reconstruction. The program included rehabilitation of a runway – including an upgrade of Jijiga airfield. A Tender for The Supply, Installation, and Commissioning of Solar Airfield Lighting System at Jijiga Wilwal Garad Airport has been issued.
CHALLENGE
For most African airports – and Jijiga is not an exception – it's always been a challenge to install systems that require stable power supply – would it be terminal, tower or airfield:
Electrical power supply is unstable due to unreliable electrical grid
Installation of a traditional hard-wired electrical system (including AGL) is economically inefficient due to limited budget
The cost of electricity in Africa is one of the highest in the World.
As a result, A Tender for The Supply, Installation, and Commissioning of Solar Airfield Lighting System at Jijiga Wilwal Garad Airport has been issued.
SOLUTION
S4GA together with its partner Alpha Airport provided complete Solar LED airfield lighting system which:
operates 365 days on solar energy
has 5-level protection against system failure
designed for Non-precision Airports located in countries with high photovoltaic potential and unreliable electrical supply
S4GA has been chosen by Fraport to deliver Solar Runway Lighting for Thessaloniki International Airport in Greece.
OVERVIEW
Thessaloniki Airport (officially Thessaloniki Airport "Makedonia") is the third largest international airport in Greece operated by Fraport. The airport has two runways equipped with ILS navigation systems.
Few years ago Greek government launched the upgrade program for Thessaloniki and few other airports and handed it over to Fraport Greece. For Thessaloniki, the project included extension of Runway 10-28 with the additional modernization of runway 16-34.
CHALLENGE
Despite the fact that both runways have been closed for reconstruction, the airport still had to continue flight operations: there are no similar airports nearby where flight operations from Makedonia Airport could be transferred to.
Fraport started looking for temporary runway lights with strict requirements:
certified and compliant with ICAO regulations
AGL system should operate nonstop 24/7
Delivery within a month – which is extremely short period for implementation of such project
SOLUTION
S4GA offered solar LED airfield ground lighting which fully met Fraport's requirements:
S4GA solar AGL is compliant with ICAO Annex 14 and certified by Intertek
It operates 365 days on solar energy
S4GA ALCMS – Airfield Lighting Control and Monitoring System – allows control of solar runway lighting from Airport Tower
The Company managed to manufacture and deliver the system within one month.
S4GA has delivered Solar Airfield Ground Lighting for newly built Dhaalu Airport (Maldives). S4GA lighting has been approved by Maldivian Civil Aviation Authority.
OVERVIEW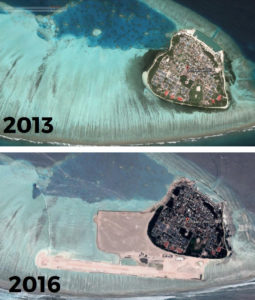 Dhaalu Airport, located in Kudahuvadhoo Island (Maldives), is state of art, brand new category 3C domestic airport with 1800 meter runway with a modern terminal. The airport is designed to accommodate DASH-8, ATR –72 & 42 Aircraft, and private jets. The airport was developed by reclaiming land from the Dhaalu Kudahuvadhoo lagoon and according to local news sources, approximately USD 20 million were invested in the project.
CHALLENGE
Airport managing company has been working toward design of conventional lighting system with one of Maldivian engineering companies. After design phase has been accomplished it turned out that valuation of the system significantly exceeded airport budget planned for AGL. In order to find more affordable solution airport started looking for alternatives.
SOLUTION
One of the inquiries has been sent to S4GA company which responded with an offer to supply solar-powered airfield ground lighting to Dhaalu Airport:
Budget required for complete solar AGL system was few times less than for conventional lighting
Simple installation could be performed by airport personnel
Dhaalu Airport is located on a remote island where electricity can only be produced by diesel generator which is expensive and not eco-friendly. S4GA solar runway lighting operates 365 days on solar energy independently from electrical grid.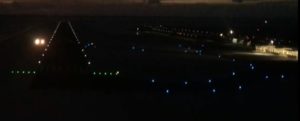 After some internal discussions and consultations with reputable AGL engineers, Dhaalu Airport has decided to choose S4GA solar LED airfield lighting instead of a traditional hard-wired runway lighting system.
S4GA supplied World's Safest Runway Lighting – a complete permanent solar LED airfield lighting system that included: runway lights, taxiway lights, airport lighting control and monitoring system (ALCMS). Crucial element of the system has been requirement to install Precision Approach Path Indicator (PAPI). S4GA has designed and supplied airport with solar PAPI lights integrated with AGL control system. Solar PAPI can be remotely controlled using S4GA ALCMS.
S4GA SOLAR LIGHTING APPROVED BY MALDIVIAL CAA
S4GA has provided all the required certificates and technical specifications to local CAA. Together with airport's engineers, S4GA has managed to address concerns of CAA technical department and after some time S4GA solar runway lighting has been approved by Maldivian CAA.
first commercial flight
S4GA company has successfully executed Solar Airfield Ground Lighting delivery to military air base located in North Africa. We worked with local partner that bought equipment and performed installation.
OVERVIEW
In 2015 S4GA has been contacted by local African construction company planning to install airfield lighting at military airbase. Customer considered conventional lighting however has very little experience in area of airfield lighting.
Scope of work was: to illuminate 3.000 m runway and parallel taxiway that was used by air forces as secondary runway.
CHALLENGE
The airport was equipped with old airfield lighting system that was partially vandalized and did not work properly. The solution was only to install a new AGL.
However, the main issue that made almost impossible to use hard-wired runway lighting was lack of main electrical power supply as airport is located in a desert.
SOLUTION
An alternative solution for this airfield was either diesel generator or solar airfield lighting. S4GA offered solar LED airfield lighting system that requires neither electrical power supply nor other electrical circuit elements (CCRs, transformers, cables). In North Africa where photovoltaic potential is one of the highest on the planet, S4GA solar AGL operates 365 days on solar energy.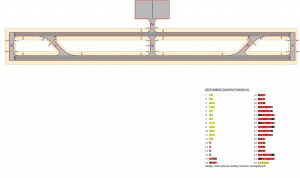 Due to lack of airside documentation – S4GA project team had also prepared a complete runway lighting layout of the airbase. Project included designs of types and locations for guidance signs and horizontal markings for runway lighting and taxiway.
Offered solar system requires minimum maintenance – cleaning solar panels and changing batteries once in few years – which is less than 1% of AGL system total cost.
Complete project implementation lasted few months. In case of a traditional wired system, it would take even years.
South African Police Air Wing has chosen S4GA portable lights for its night operations in remote areas.
The SAPS Air Wing enforces the law by means of air support. The main function of the Air Wing is to render air support.
Portable lighting will be used to secure anti-terrorist operations, search and rescue missions and transporting personnel to and from remote locations.
South African Police to operate 24/7 in any location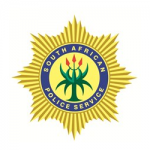 South African Police Service (SAPS) is the national police force of the Republic of South Africa. As of 2017, it has more than 1100 police stations operating more than 30 helicopters.
As police play the key role in maintaining security in the country, it has to be available anytime anywhere. Helicopter divisions are in charge of that operating in remote locations where no transport infrastructure available. Neither electricity is available which makes impossible to illuminate landing zone and do night flights. It is crucial for search and rescue operations when every minute can save a life.
To be available 24/7, SAPS had a need in reliable portable helipad lights. The lights had to be rigid, weather-resistant and bright enough to be visible from a big distance.
After rigorous testing SAPS has chosen S4GA portable helipad lighting kit to provide their remote helicopter bases with autonomous lighting.
S4GA has recently signed contract for delivery of first solar airfield ground lighting for French Airport – Aérodrome de Chartres – Champhol. Contract was executed by S4GA French partner – ALPHA-AIRPORT.
First SOLAR AGL Installation in France
Chartres – Champhol Aerodrome is a general aviation airport located in north-central France and serving Chartres and Champhol. The airport has a rich history starting from the end of the nineteenth century.  It was dedicated to cavalry, acted as a training center for pilots during the wars and was used by French Air forces after the War.
S4GA to strengthen it's position in France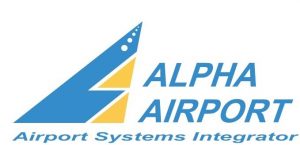 Alpha Airport specializes in airport terminal equipment and airfield lighting solutions. This is a leading integrator in French airport industry. ALPHA-AIRPORT provides a full range of services starting from project management and design to its implementation: technical studies, supplies, training, installation and supervision and after-sale support.
In 2017 the companies have started their cooperation. ALPHA-AIRPORT has performed installation of S4GA Solar runway lighting for Aérodrome de Chartres – Champhol. The company is also responsible for after-sales support.
S4GA has delivered SP-102 portable runway lighting system to Vojvodjanska privredna avijacija, Serbia.
Mosquito control from the air
There is a small organization in Serbia providing spraying mosquitoes by plane. They use local airfield with 600 m runway for season flight operations. Every year from March to September, they spray fields with substance for the destruction of mosquitoes.
Temporary runway lighting
In July 2017, airfield management requested S4GA for temporary runway lights that can be easily deployed on the airfield and help pilots to do safe landings and takeoffs in rough weather conditions. They were going to use the lights only from March to September. In winter season the lights are kept in a hangar.
S4GA offered SP-102 portable lights stored in simple protective casings.
So far, S4GA has illuminated a lot of regional airfields and airstrips with portable runway lighting – in Europe, Asia and Africa.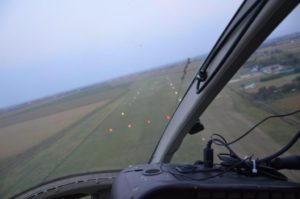 See other runway lighting projects
ANACONDA 2016 – NATO SHOWS ITS STRENGH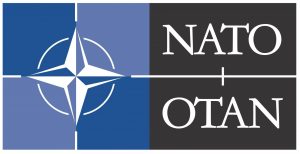 S4GA has delivered portable helicopter landing zone lighting for Polish Army. Lighting units were used to secure night operations during Anaconda 2016 military exercises performed by NATO in Poland.
sp-102 lighting unit
S4GA portable SP-102 lighting unit has been chosen due to its outstanding capabilities such as long visual range and durability.
S4GA delivered portable helipad lighting system for private helipad located in Ukraine. The customer requested for high-quality ICAO compliant helipad lights to secure occasional night operations.
EMERGENCY HELIPAD LIGHTING
S4GA has supplied emergency helipad lighting for Heliventure – Belgian helicopter operator.
Heliventure FTO is one of the biggest operators in Belgium offering all kinds of helicopter services and solutions to its customers. They provide VIP flights, search and rescue, medical services and training for helicopter pilots.
SUPPORT FOR GLOBAL MUSIC FESTIVAL
In 2017, Heliventure supported night operations at one of the most important global music events – Tomorrowland Music Festival. S4GA has provided operator its premium helipad lighting solution based on reliable and wirelessly controlled SP-401 lights.
S4GA has supplied our partner in Venezuela with set of SP-401  Solar Runway Lights. Those lights will be tested at one of the Venezuela Air Force bases.
Being independent of electrical grid Solar AGL was considered as the best option for the army. As a result, SP-401 lighting unit is being currently tested according to Venezuela army rigorous standards.
solar obstruction lighting for nigeria airport
S4GA has succesfully delivered Solar Obstruction Lighting system for Nigerian Airport.
remote control & monitoring
Obstruction lighting system was additionally equiped with UR-201 GSM Unit. This unit allows for remote activation and monitoring of the entire lighting system using mobile phone. Communication between lights and UR-201 unit requires no cabling as it is 100% wireless.