Online Webinar Military Airfield Lighting Solutions
For military airfields and airbases, S4GA delivers complete airfield lighting systems able to operate in the most extreme conditions. We offer solutions for both permanent ad temporary usage. Next week, we are hosting Webinar Military Airfield Lighting where we present all S4GA solutions for military customers: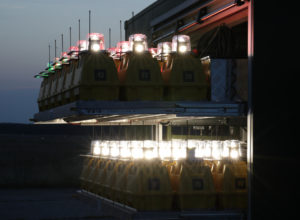 solar airfield ground lighting
tactical airfield lighting trailer
military helipad lighting
Webinar Date & Time: 17th of June 2020 at 11:00 am (GMT+2) time
Watch Webinar Video on Youtube
Agenda for Webinar Military Airfield Lighting
S4GA Military Airfield Lighting solutions overview: solar AGL, airfield lighting trailer, helipad lighting.
Certification and compliance of S4GA products with military regulations
Testing of S4GA products: photometric, jet blast resistance, frangibility, ingress protection, EMC.
SP-401 airfield light as the key component of S4GA systems.
S4GA completed military projects Worldwide.
How to attend the Webinar?
Register to the Webinar and You will get access to Your email address. Participation in the Webinar is free. All attendees will be able to ask questions to the Speaker online using Live chat.
Learn more about S4GA Solutions for Military Airfields
Find out more about S4GA airfield lighting solutions for military in this article. So far, the company delivered AGL to military customers in Africa, Latin America, Europe (watch video).