S4GA Solar AGL Feasibility Workshop in New Zealand
On September 13th S4GA will run a free workshop dedicated to S4GA Solar AGL Feasibility for airports in New Zealand – "S4GA Solar AGL a feasible solution for New Zealand Airports or… not?". The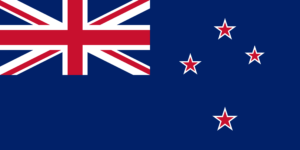 event will take place in Palmerston North Conference and Function Centre, Palmerston North 4410, New Zealand.

DATE: 13th September 2022 at 13:00
PLACE: Palmerston North Conference and Function Centre
SPEAKER: Łukasz Kornacki  – S4GA Business Development Manager and expert in the aviation industry
GUEST SPEAKER #1: Mike Haines – Director and Aviation Consultant at Mike Haines Aviation
GUEST SPEAKER #2: Exclusive Distributor in AU / AMS
COST: Free-of-charge
REGISTER NOW
S4GA WorkshopS – photos
S4GA Solar AGL Feasibility Workshop in New Zealand
More and more airports around the World consider switching to green energy and implementing solar airfield lighting. The trend is rapidly growing, proving its superiority over traditionally used, wired systems. However, it also brings a lot of questions:
Is Solar AGL a feasible solution for my airport?

Is it certified and compliant with aviation regulations?

And what about the installation and maintenance of such system?
To answer all of the above questions S4GA will run its first Solar AGL Feasibility Workshop specially designed for New Zealand Airports! The main goal of this workshop is to provide knowledge on how to properly assess the feasibility of a solar runway lighting system for the project. Mr. Łukasz Kornacki will also address all the concerns and issues regarding Solar Runway Lighting System.
Topics that will be covered during the workshop:
Solar AGL technical solution, is it going to work on my airport? Is it a RELIABLE system to use on airport 365 days?
Can Solar AGL be used/is approved by NZ CAA at my airport?
Why airports worldwide are using S4GA Solar AGL as a permanent system? Why do they decide in this direction?
What basic knowledge is required to make the right judgment on Solar AGL?
What is a Solar AGL feasibility study?
The workshop will be beneficial and valuable for airport engineers, electrical engineers, AGL maintenance managers, airport consultants and planners, airfield lighting suppliers, and other AGL industry specialists who want to stay in line with the newest airport technologies.
So don't miss out on this opportunity and register for S4GA free workshop now!
REGISTER