S4GA Launched First Online Academy Dedicated To Solar Airfield Lighting
14 September 2020 – S4GA officially announces the launch of S4GA Online Academy.

What is S4GA Online Academy?
S4GA Online Academy is a series of online courses dedicated to solar airfield lighting systems. The aim is to share knowledge about solar airfield lighting systems among those working in the airfield lighting industry – engineers, consultants, airport planners.
The first course – Solar Airfield Lighting Overview – is ready to go. It contains 10 Modules covering different specifications of solar airfield lighting such as ICAO compliance, product portfolio, installation & maintenance, case studies and others. Each module includes video lessons and the quiz. At the end of the Course, a student has to pass the final exam.
Who will benefit from S4GA Online Academy?
S4GA Online Academy has been created for anyone interested in solar airfield lighting. The first course will be useful for airport engineers, electrical engineers, AGL maintenance managers, airport consultants and planners, airfield lighting suppliers.
Pricing & Certification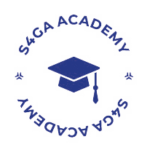 The course 'Solar Airfield Lighting Overview' is free of charge. After successful completion of the course, every participant will receive a digital certificate from S4GA.
How to Apply?
To register for the course, a person should fill in the Application Form or contact S4GA Sales Manager directly. S4GA Team will provide individual link and password.
Apply For the Course
We Are The Pioneers
S4GA Online Academy is the first online course dedicated to solar airfield lighting ever. S4GA is the first company that offers free online education and certification on solar AGL.
S4GA has been already running a series of free online webinars. The attendees not only get valuable knowledge about airfield lighting but have the opportunity to ask questions to S4GA speakers during the webinar. In this way, we keep communication with AGL specialists in the difficult pandemic times when f2f meetings are limited. Videos of Webinar are available on S4GA Youtube channel.
About S4GA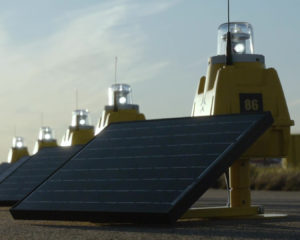 S4GA delivers World's Safest Runway Lighting to civil and military airports worldwide. The company designs, manufactures, and supplies certified airfield lighting systems to international airports, regional & domestic airports, and helipads all over the World.
As of the year 2020, S4GA has delivered over 120 projects in more than 45 countries. Among them are civil airports, military airbases, international airport hubs, regional and domestic airfields, police & HEMS helipads, private airfields. S4GA airfield lighting system has been certified by accredited laboratories in accordance with ICAO regulations and approved by national Civil Aviation Authorities.
For more information, please contact:
Olga Ziniuk / [email protected]
Apply For S4GA Online Course