S4GA Enters High Intensity Obstruction Lights Market With BSSTC.PL Products
S4GA Obstruction Lights: Partnership News
S4GA enriched its airfield lighting product portfolio with new types of obstruction lights – great news for our customers! Starting from 2020, we are supplying high, medium and low intensity obstruction lights manufactured by a reputable Polish company BSSTC.PL.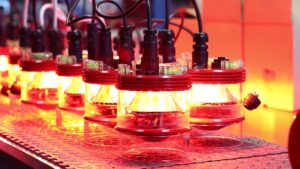 Types of obstruction lights available in S4GA:
High intensity obstruction lights, types A, B (ICAO)
Medium intensity obstruction lights, types A, B, C (ICAO)
Low intensity obstruction lights, types A, B (ICAO)
We will soon update our website with new obstruction lighting products. If you would like to request a quote or receive product datasheets, please contact us.
Types of Obstacles We Can Illuminate
New S4GA aircraft warning lights products are applicable for the following types of obstacles:
High-rise buildings, cranes, telecommunication towers
Wind turbines, bridges, pylons, high voltage lines
ATC Towers, airports, helipads
Request a quote
BSSTC.PL – a reputable Polish obstruction lighting manufacturer

BSSTC.PL (BlueSoft Smart Technologies Cluster) is a European-based manufacturer of air traffic and land safety systems. The Company is one of the Polish leading solution providers in telecommunications, information technology, electrical engineering, electronics, photonics, mechanics and automation. BSSTC offers a wide range of certified Obstruction Lighting, Alarm Communications Systems, Automatics and Visualization Systems.
10 Year of Experience in Obstruction Lighting Engineering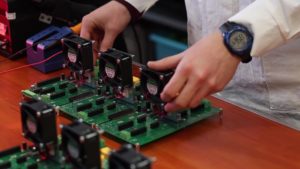 All BSSTC.PL products have been designed in its own laboratory. The Company invests heavily in research & development and cooperates with the leading engineering institutes, laboratories, and governmental organizations in the country.
With more than 10 years of experience in obstruction lighting industry, BSSTC.PL engineers incorporate their advanced knowledge and World's best practices into the design and functionality of obstruction lighting products.
Certification & Compliance
All BSSTC.PL Obstruction Lights have passed multiple tests and are certified in accordance with ICAO and FAA regulations. Certificates are available per request.
Completed Projects & Customers
BSSTC.PL has completed hundreds of obstruction lighting project across Poland. Among them are power plants, cement plants, high-rise buildings, cranes, and other infrastructure objects.
Obstruction Lights Product Callery
For more information about S4GA high, medium and low intensity obstruction lights, please contact us.
Request a Quote