Regional Croatian Aerodrome tested S4GA Solar AGL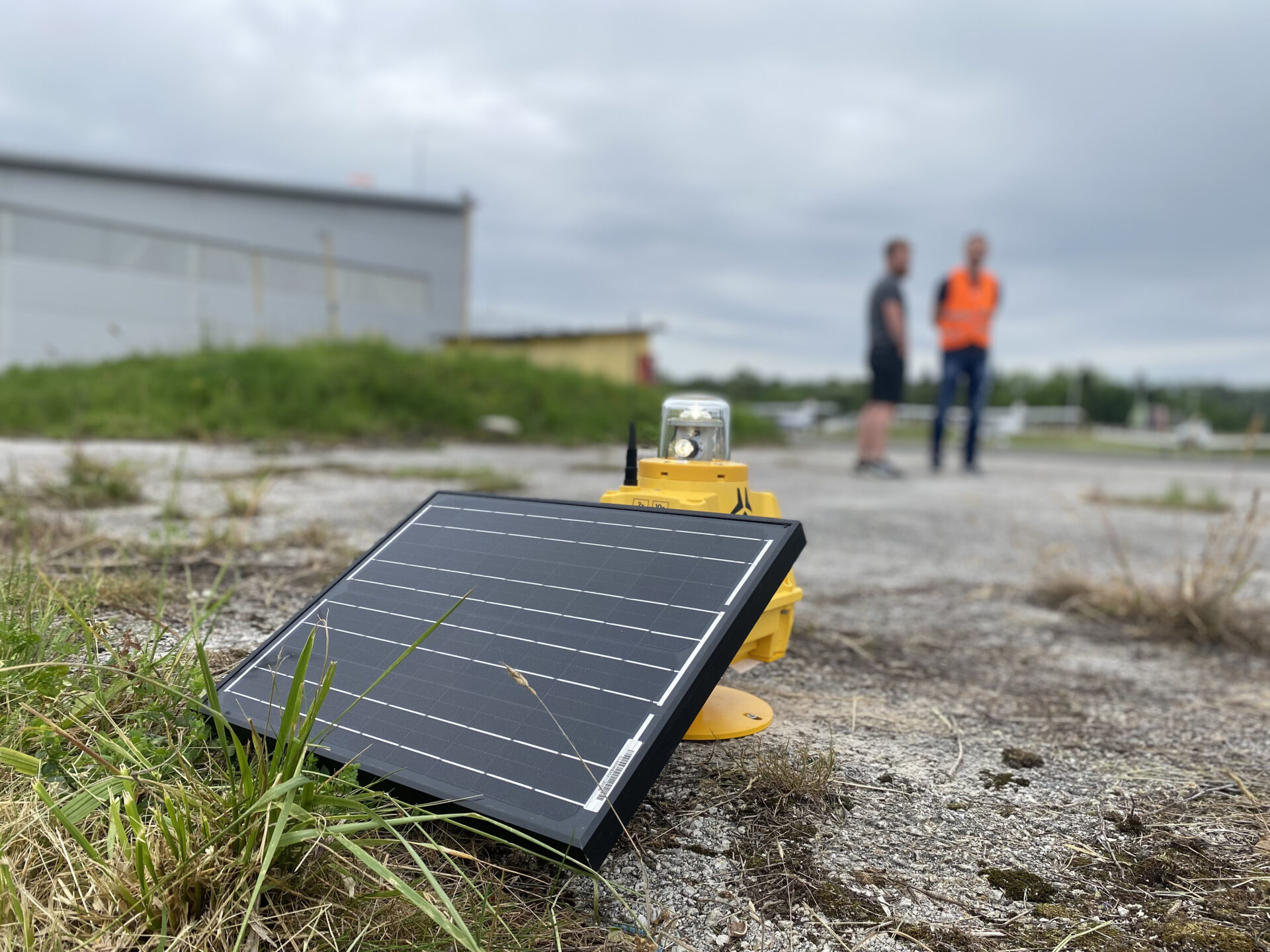 After the successful installation at Mali Losinj Airport, another esteemed Croatian airport has decided to adopt the S4GA FREE Trial Program. The airport representative was impressed by the results of S4GA FREE Trial and has shared their insights below:
"We were a little skeptical at first, whether and how the lights would work, in the end the final result, idea and concept pleasantly surprised us. We tested the lighting in all weather and field conditions and tried all the ways and possibilities it offers. We were worried about whether the panels would collect enough energy during the cloudy days. Fortunately, we had the opportunity to test in those conditions as well. Through several consecutive cloudy days, the lighting performed the given functions without problems. We believe that solar lighting is extremely practical, and that its simple way of working and quality operation in extreme conditions is a big plus that attracts airports to opt for solar airport lighting"
feasibility study
Situated at a strategic crossroad in Croatia, this regional aerodrome is a beacon for local and regional travel. Its prime location combined with top-notch services ensures it remains an indispensable asset for regional commuting and cargo movements.
Our comprehensive feasibility study revealed that this aerodrome is perfectly equipped to run 24 hours per day at 33% intensity. What's more, during the lively summer and spring months, it can sustain around 14 hours per day at a robust 100% intensity. This operational bandwidth not only meets but surpasses the expectations for a regional aerodrome, guaranteeing seamless flight operations.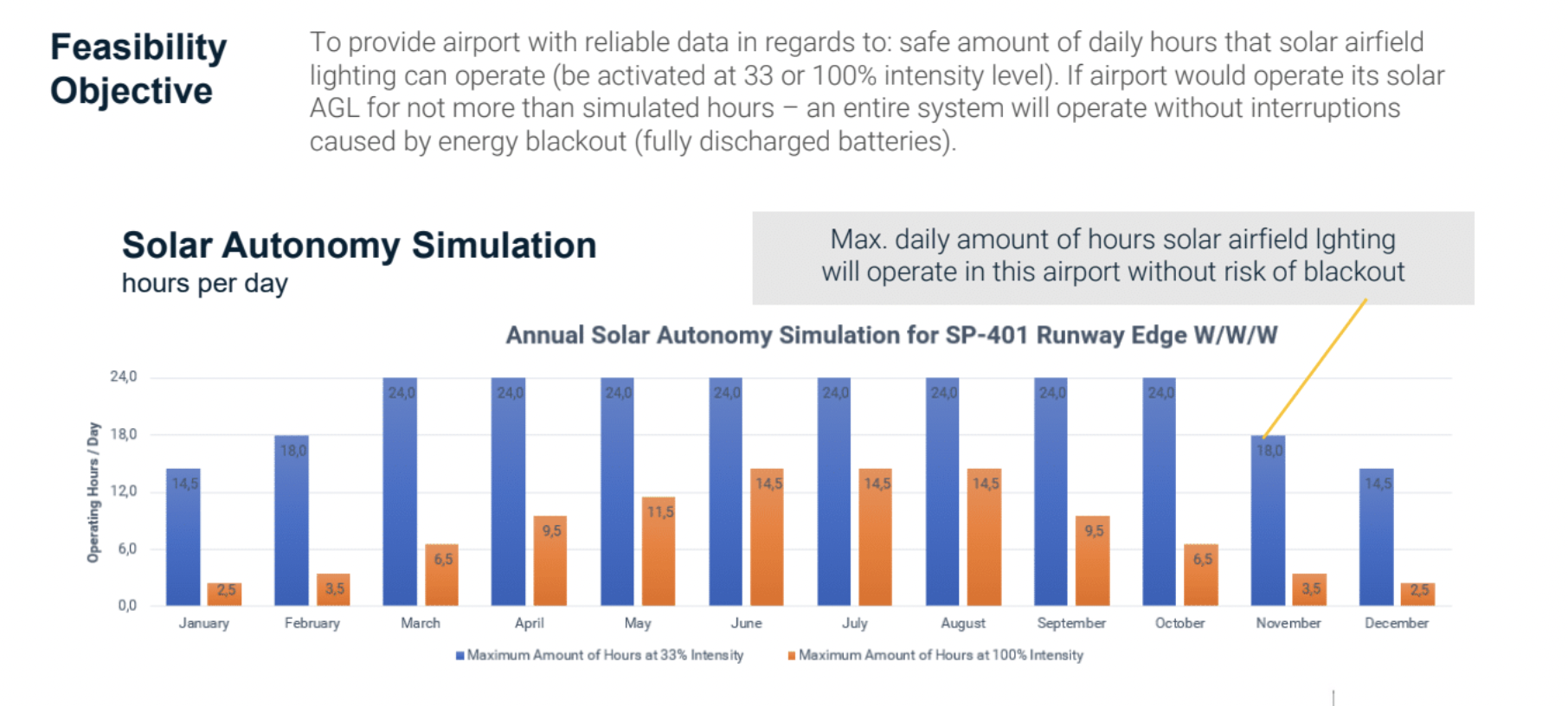 The  Feasibility Study utilized the PVGIS system, which is an EU-approved online tool that employs satellite-based solar historical data to simulate the performance of solar-powered equipment in a specific location!
On-site testing
Between 29th of May and 14th of June 2023, the aerodrome conducted a rigorous 15 days evaluation of the S4GA Solar lights. Notably, the lights remained operational 24 hours per day at full 100% intensity for most of the duration.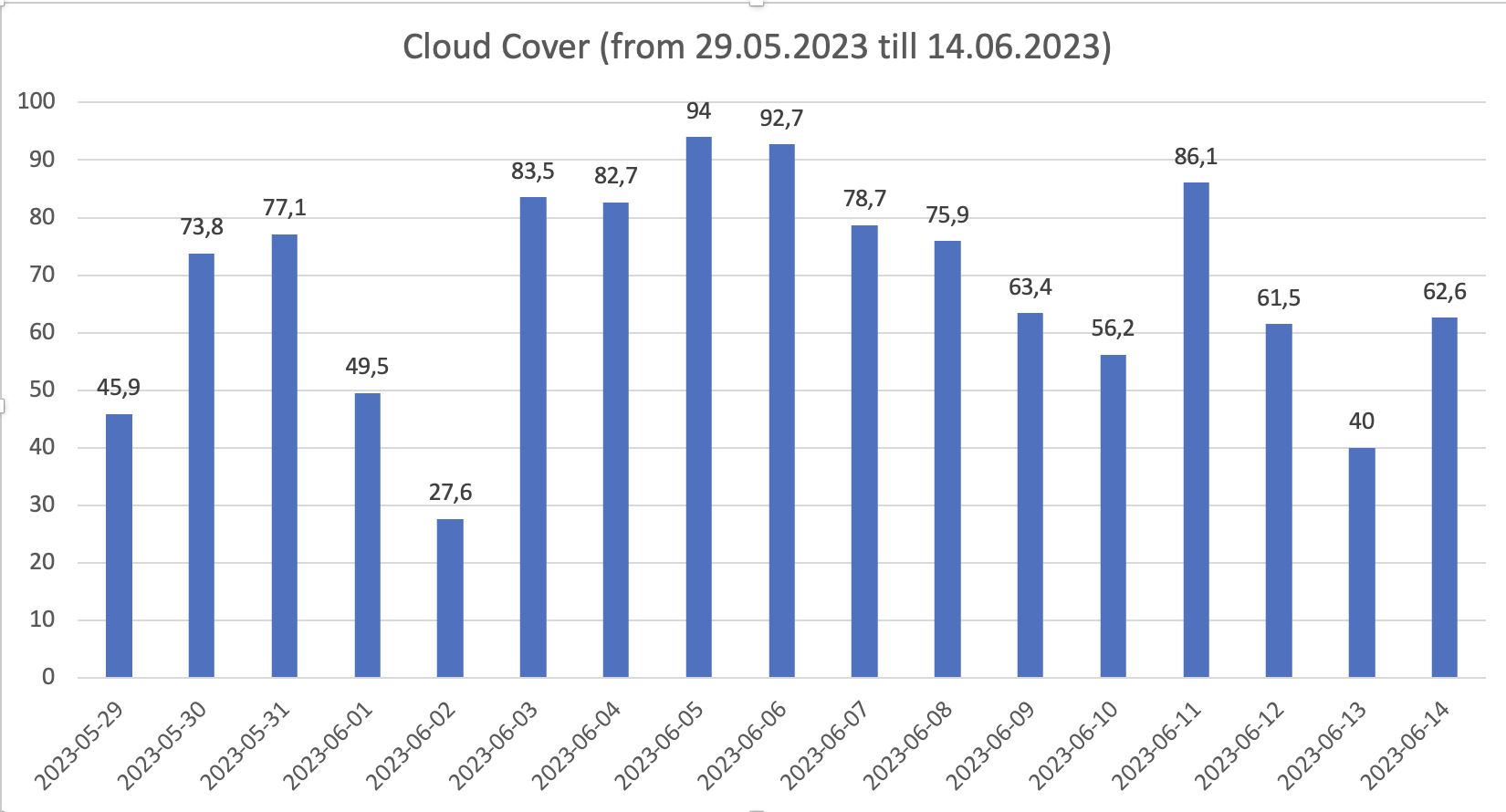 During the S4GA FREE Trial in Croatia, the battery level of every light is monitored. Reading of battery level is collected every hour and sent to S4GA Monitoring Portal. Even though there was a cloud cover for 70% of the trial period, the results were astonishingly impressive – the battery level never fell below 80%!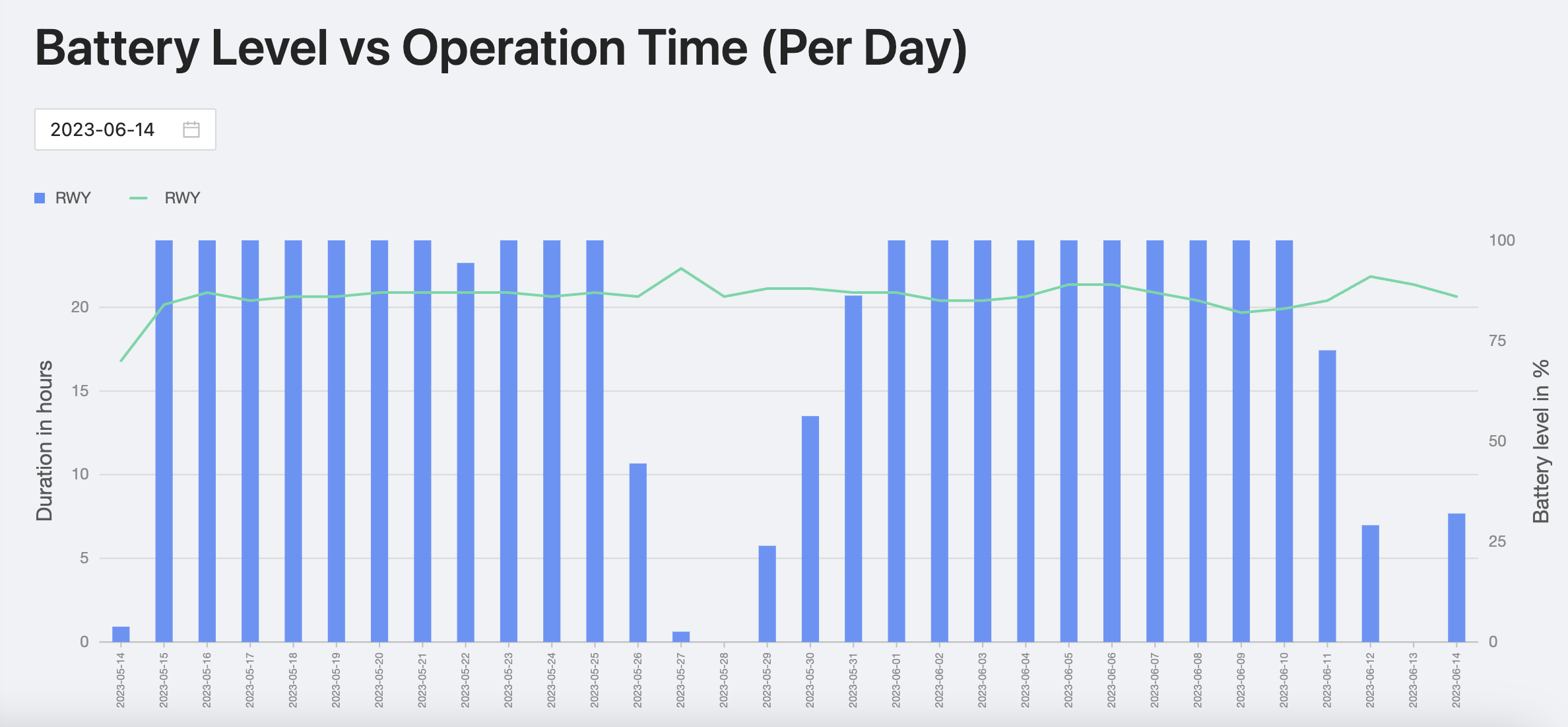 would you like to join S4GA FREE TRIAL PROGRAM?
Enroll in the S4GA free trial program today to explore a sustainable, dependable solution to power your airfield lighting. With our advanced solar-powered lighting systems, you can guarantee seamless operations and enhance safety for pilots.
Participating in this program allows you to experience our technology firsthand and witness the results for yourself. Don't let go of this chance to transform your airport's lighting system. Register now and discover the advantages of solar autonomy!
Register Now