Obstructions Lights for Siemens in Germany
The highest quality and the most rigorous standards were always two things which distinguish German companies as well as customers among others. DeWiTec is one of such companies working in airports industry.
DeWiTec is a German company specializing in airfield lighting, obstruction lighting, and heliport equipment. The company provides a wide range of services including AGL analysis, design, installation and maintenance. All the products that company presents are ICAO compliant and meet international standards.
S4GA Obstruction Lights to meet rigorous standards
DeWiTec in cooperation with S4GA has completed a lot of obstruction projects all over Germany. S4GA Obstruction Lights were used to illuminate wind turbines and other aircraft obstructions located in regions with limited amount of sunlight like Northern Germany. Siemens is one of the companies successfully using our products today.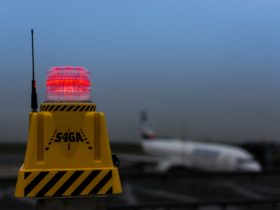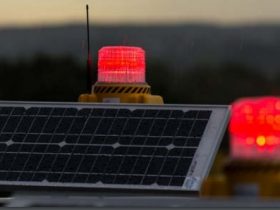 SP-401 wireless solar obstruction aviation lights applicable for EU and other countries with limited sun energy
Photos is the property of DeWiTec