Partnership News: AQESA Represents S4GA in Saudi Arabia
S4GA announces strategic partnership with Al-Quraishi Electrical Services (AQESA) in Saudi Arabia.
The companies signed the Agreement in April 2019 in Dubai Office of Polish Investment & Trade Agency (PFR Group). Starting from 2019, AQESA officially represents S4GA in Saudi Arabia and other GULF countries.

AQESA is one of the leading electrical solutions provides in the Middle East with more than 45 years of experience. The Company provides a wide range of electrical products and solutions: MV & LV systems, airport & AGL solutions, illumination solutions & accessories. For civil airports and military airbases, the Company offers S4GA solar and portable airfield lighting solutions.
S4GA Solar Airfield Lighting for the Middle East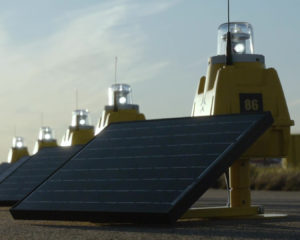 S4GA solar airfield lighting is the perfect solution for airports located in the Middle East:
solar energy is in abundance in the region
a huge number of military airbases
many airports are located in remote and hard-to-reach places.
S4GA solar airfield lighting is certified and compliant with ICAO, FAA regulations. It operates 365 days a year on solar energy and has 5-level protection against system failure. The system is fast & easy in the installation: maximum 20 workings days are required to do the complete installation and commissioning of S4GA solar system.
Learn More about solar AGL
S4GA Military Trailers for AIR BASES
For Saudi Arabian military airbases, S4GA offers portable airfield lighting stored in a heavy-duty Military Trailer. The Trailer accommodates a complete AGL system to illuminate 2.5 km runway in accordance with military standards. S4GA portable AGL system includes portable runway & taxiway lights, mobile full PAPI system, power banks and gen sets, AGL control & monitoring integrated into a Trailer.
Learn More about Trailer
Watch Video: S4GA Partners about Solar Airfield Lighting
For more information about S4GA representation in Saudi Arabia or S4GA projects in the Middle East, please contact us.
Request S4GA Contacts in Saudi Arabia