S4GA New Partner in Saudi Arabia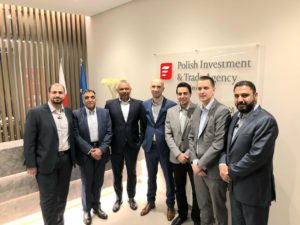 S4GA is happy to have on board a new strong partner on the Middle East aviation market. The Contract was signed between AQESA and S4GA in Dubai office of Polish Investment & Trade Agency (PFR Group) in April 2019.
The Companies met first time at Airport Show 2018. After one year of negotiations, Management Board representatives signed the agreement.
Starting from May 2019, AQESA will represent S4GA in KSA and distribute World's Safest Runway Lighting to its customers – non-precision airports, international airports, regional airfields, military air bases, and helipads.
SOLAR RUNWAY LIGHTING FOR GULF COUNTRIES
 AQESA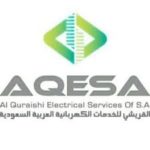 – Al-Quraishi Electrical Services Of Saudi Arabia – is one of the leading airport solutions providers in the Middle East. The company supplies electrical, mechanical, oil & gas products and equipment to civil and military customers in Gulf countries. AQESA also provides managing & supervising services, installations, testing, and commissioning of airport integrated systems.
Now AQESA enriches its product portfolio with complete solar LED runway lighting system, portable airfield lighting trailer, and other S4GA airfield lighting products compliant with ICAO regulations.
Be the first to know S4GA latest updates – subscribe to our Newsletter or follow us in socials.
FOLLOW S4GA LINKEDIN