HMG Aerospace about S4GA Solar Airfield Lighting – December'22 Issue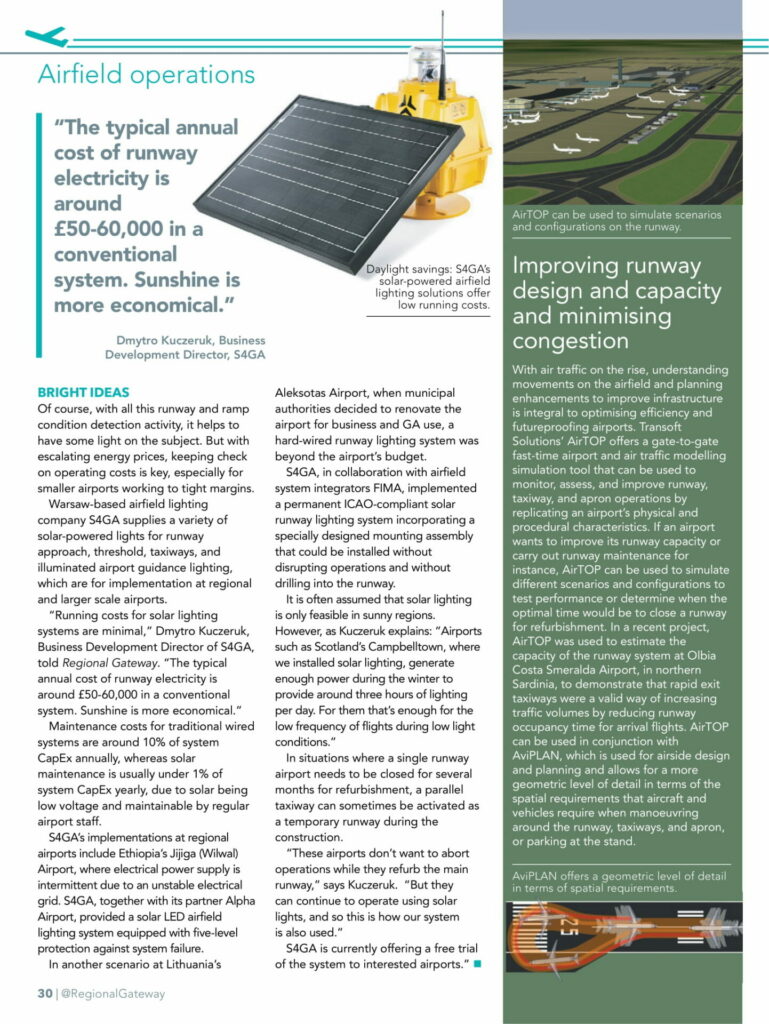 Regional Gateway, one of HMG Aerospace's online aviation platforms, has recently made a publication dedicated to Airfield Operations in its December'22 Issue. Paul Sillers, a reputable aviation journalist and writer, has clearly identified the advantages of S4GA solar airfield lighting for regional airports located in Europe and not only. We are talking about cost savings, runway availability 365 days a year, and independence from an electrical power supply.
---
Maintenance costs for traditional wired systems are around 10% of system CapEx annually, whereas solar maintenance is usually under 1% of system CapEx yearly, due to solar being low voltage and maintainable by regular airport staff , – says Paul Sillers
---
Campbeltown Airport in Scotland, Jijiga Airport in Ethiopia, and Aleksotas Airport in Lithuania are excellent examples of different types of airports in different countries, with unique challenges but having the same pain reliever – S4GA Solar Airfield Lighting.  Learn more in Regional Gateway article.
Read the article