STATE-OWNED airfield lighting supplier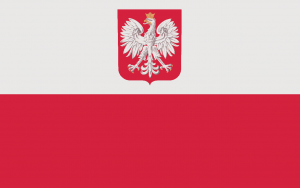 S4GA is EU-based airport lighting company that designs, manufactures and distributes solar airfield ground lighting systems. Polish Government is one of the Company's major shareholders.
Polish Government has been heavily investing in airport infrastructure to boost economy by increasing country's investment attractiveness. As part of this activity, Poland has invested in few innovative companies (including S4GA) in order to provide national airports with reliable infrastructure and securing high-quality equipment from Polish companies.
S4GA is the only company in Poland offering solar AGL system and one of leading airfield lighting manufacturers in the World. Today S4GA distributes its products on a truly global scale. That is why the Company has been recognized as reliable and perspective partner and became a state-owned enterprise. As for today, 40% of the company belongs to Polish government.
why customers choose us
Our customers choose to operate in remote areas like African Desert, Maldives or Jungles of Brazil where electricity is either unreliable or unavailable. We supply them with rigid solar powered runway lights, helipad lighting (heliport lighting) and solar obstruction aviation lights. We serve both civil and military customers.
Our customers
value our product because it provides them with access to reliable infrastructure for locations where traditional lighting is not suitable. S4GA lighting increases safety, saves money on maintenance and helps to make money due to increased operations.
Read more
icao & FAA compliance
Our hybrid and portable lighting systems are certified and compliant with ICAO, Annex 14 and FAA requirements. Photometrical and chromaticity tests have been performed by third-party accredited laboratory.
Read more
MODERN MANUFACTURING FACILITY
Our manufacturing and R&D facilities are located in Radom (Poland). S4GA also operates two offices located in Warsaw (Poland) and in Kiev (Ukraine)
Electronics manufacturing and testing facility
Final assembly and testing facility
warehouse and disptach facility