Webinar: World's Safest Runway Lighting
S4GA will host Online Webinar dedicated to the World's Safest Runway Lighting.
S4GA is a government-owned airfield lighting company. We deliver complete airfield lighting systems for civil and military customers worldwide.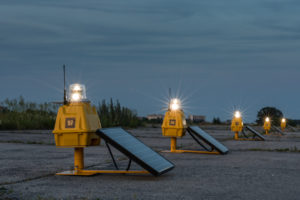 S4GA solar airfield lighting is the World's Safest Runway Lighting. Why?
It has 5-level protection against system failure
It operates 365 days on solar energy, independently from electrical infrastructure.
How S4GA AGL can operate 365 on solar energy? What are those 5 levels of protection?
S4GA will answer these and more questions during Online Webinar session in September 2019. Register for webinar NOW or follow Us in socials to keep updated with the details.
REGISTER FOR WEBINAR
FOLLOW S4GA IN LINKEDIN