S4GA Solar Airfield Lighting for Semera Airport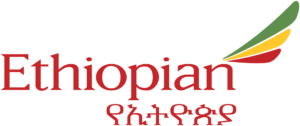 S4GA will supply Semera Airport in Ethiopia with a complete Solar Airfield Lighting Solution. The system will be used at the Ethiopian Airport on a permanent basis.
It is for the second time that Ethiopian Airlines – the Airport owner, decided to go solar with S4GA runway lighting for its projects.
S4GA Solar AiRFIELD LIGHTING FOR ETHIOPIAN airport
Semera Airport is a regional airport located in the central part of the country, 400 km northeast of Addis Ababa the Ethiopian capital. The airport receives domestic services from the national carrier, Ethiopian Airlines, which is also the Airport's owner. Due to the runway rehabilitation project, the Airport Authority decided on acquiring a new airfield lighting system.
S4GA Solar Runway Lighting has been chosen as the best fit for the refurbished runway.
Why did THE ETHIOPIAN Airport decide to go Solar with S4GA Runway Lighting?
In choosing the new airfield lighting system, the Airport Authority considered a few key factors indicating S4GA the leader with advanced solar technology: 
Good experience with S4GA Solar Airfield Lighting
In 2018 Ethiopian Airlines acquired S4GA Solar Runway Lighting for its other airport located in Jijiga. Since that time S4GA lighting system has been in permanent use, proving to meet the highest standards in terms of safety and overall performance. Solar solution delivered to Jijiga Airport fully satisfied the Client's requirements and thanks to that good experience Ethiopian Airlines decided once again to entrust its' runways to S4GA. Read more about the Jijiga project here.
Safety of the Solar AGL

S4GA system is a power-safe runway lighting. That means that it will keep working regardless of power supply issues or the loss of one or a few lights, which can be quite common for the area. In S4GA systems –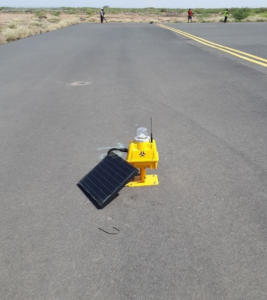 power supply loss is virtually impossible. First of all, unlike in conventional systems where the power supply is centralized, in S4GA system each light has its own independent power source. There are as many power sources as there are lights in the system.
Moreover, as S4GA lights are not physically connected – there is NO single element that can cause the failure of an entire system. Distributed power source and autonomy of every element secures S4GA lighting from the most critical power supply failures inherent in conventional hard-wired systems. It eliminates risks associated with wired runway lighting and makes S4GA – World's Safest Runway Lighting.
Time-saving solution

S4GA solar lighting system can be installed within only 20 working days. It is a huge advantage of solar AGL compared to wired systems when limited time & manpower are the main challenges of the project.
How is it possible? – All of the implementation works are done above the ground, which means no CCR's, cables, or other electrical infrastructure which saves both – time and money. 
Cost-saving technology
The design and technology used in S4GA AGL allow saving money starting from the point of installation to the point of maintenance. Because S4GA's light technology uses only solar energy, there is no need for expensive civil works and costly electrical infrastructure.  Moreover, as the system needs only solar energy, the airport will pay zero electricity bills for the light unit operations and minimal energy for the control system. Another cost-saving advantage of S4GA Solar Airfield Lighting lies in its' simple and intuitive maintenance, which can be performed by the airport personnel. 
Want to know more?
Contact us