S4GA at MILENG COE Industry Day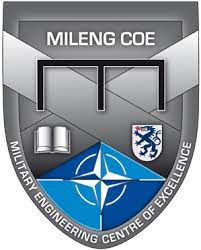 On 8,12 2021, S4GA will participate at MILENG COE Industry Day. The event will take place in Ingolstadt, Germany.
DATE: 08.12.2021
PLACE: Ingolstadt, MILENG COE
Book a meeting with our Team!

BOOK NOW
What is Mileng coe industry day
Industry Day is the unique platform where military subject matter experts from NATO bodies and countries have the chance to meet companies and enterprises, to share experience and knowledge in order to improve capabilities, products, and services within the Military Engineering fields of expertise. It is a great platform to meet with the best of industry leaders – to connect, strengthen relationships, talk and share ideas.
The event takes place in conjunction with the MILENG COE`s Information Exchange Seminar (IES) as the guests for this event are the main target audience for the companies represented.
Explore more about the event here.
Meet with S4GA team at MILENG COE industry day
Meet S4GA Team at the Industry Day 2021 to learn about the S4GA airfield lighting systems that we offer for the military.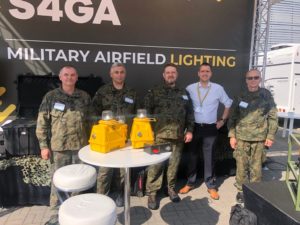 S4GA Military Airfield Lighting Systems are applicable for all types of NATO STANAG runway lighting systems. 
Their technology and design allow them to withstand extreme operating conditions such as high and low temperatures, high humidity, salty and sandy environments.
Today, S4GA products are used by the military, police, air rescue, border guards around the World.
So don't miss out on this opportunity and book your meeting with S4GA Team now!
BOOK NOW