S4GA sponsors Combat Engineer & Logistics 2022
S4GA will be one of the Conference Stream Sponsor for Combat Engineer & Logistics 2022 – the top event for defence technology leaders. The show will take place in Tallinn, Estonia.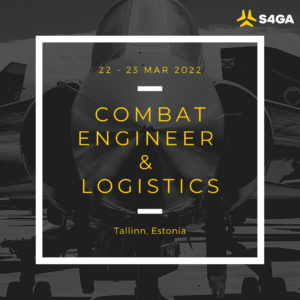 DATE: 22-23.03.2022
PLACE: Hilton Tallinn Park, Tallinn, Estonia
What is combat engineer & logistics
Combat Engineer and Logistics are the premier platforms for both industry and military experts to network, discuss, learn and shape the future of military engineering and logistics. It gathers solution providers and military organisations from around the World, giving them the perfect opportunity to assess the performance and mission effectiveness of modern military supply chains at an international level. It is a great opportunity to meet with the best of industry leaders – to connect, strengthen relationships, talk and share ideas.
Explore more about the event here.
S4GA Lecture at combat engineer & logistics
Ile are proud to announce that  S4GA will give a lecture during the Combat Engineer & Logistics 2022.
During the seminar we will cover the topic on what to demand from a temporary runway lighting system. The talk will answer a lot of crucial questions regarding deployed airfield lighting solution:
What are the challenges of currently used systems?

What are the key features of the modern deployable airfield lighting?

How to keep your soldiers constantly trained and ready?
Moreover, S4GA Business Development Managers and Aviation Experts will explain the specifics of S4GA portable airfield lighting technology and its benefits for airbases worldwide.
S4GA Airfield Lighting System for military applications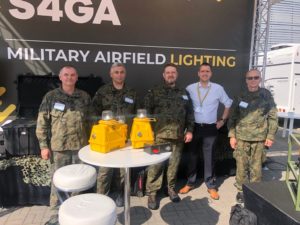 S4GA offers tactical airfield lighting systems applicable for all types of NATO STANAG runway lighting systems, and compliant with ICAO and FAA requirements. S4GA airfield lights can easily
withstand difficult operating conditions such as high and low temperatures, high humidity, salty and sandy environment.

For military applications S4GA offers:
Today, S4GA products are used by the military, police, air rescue, border guards around the World.