Exclusive Workshop in Romania for Military Airbases: Mobile & Solar Airfield Lighting
Join us for an exclusive workshop on mobile and renewable energy solar airfield lighting, specifically designed for military airbases. S4GA, a leading EU manufacturer of the World's Safest Runway Lighting, in cooperation with Col-Air Airport Solutions, a reputable partner in the region will jointly organize this workshop in Romania.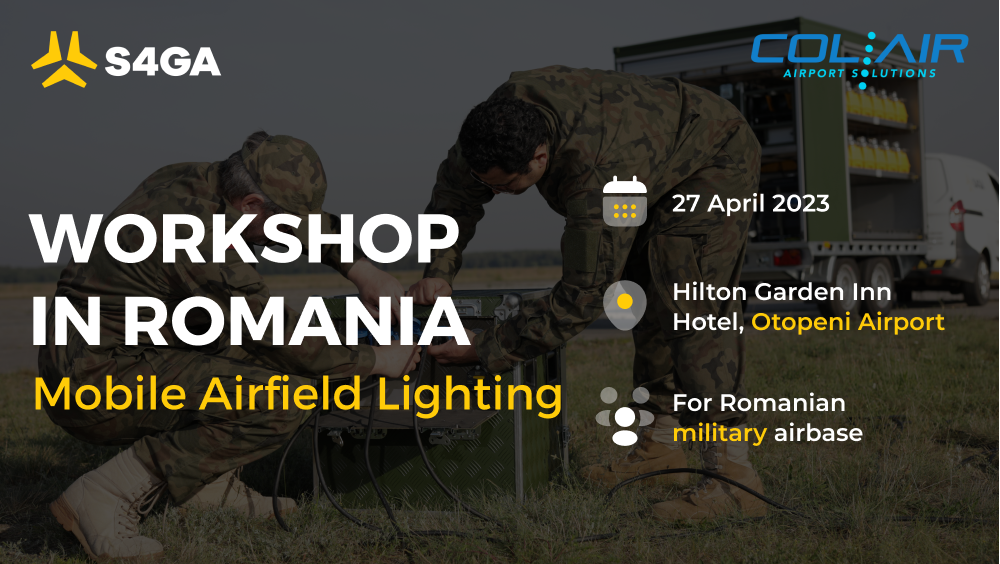 Col-Air Airport Solutions – highly respected S4GA
partner

Col-Air Airport Solutions brings in-depth knowledge and experience in the aviation industry, specializing in providing innovative solutions for airfield lighting, runway safety, and airport operations. With their strong partnership with S4GA, a leading EU manufacturer of runway lighting, Col-Air Airport Solutions brings cutting-edge technology and solutions to military airbases in Romania.
what would you expect from S4GA WORKSHOP?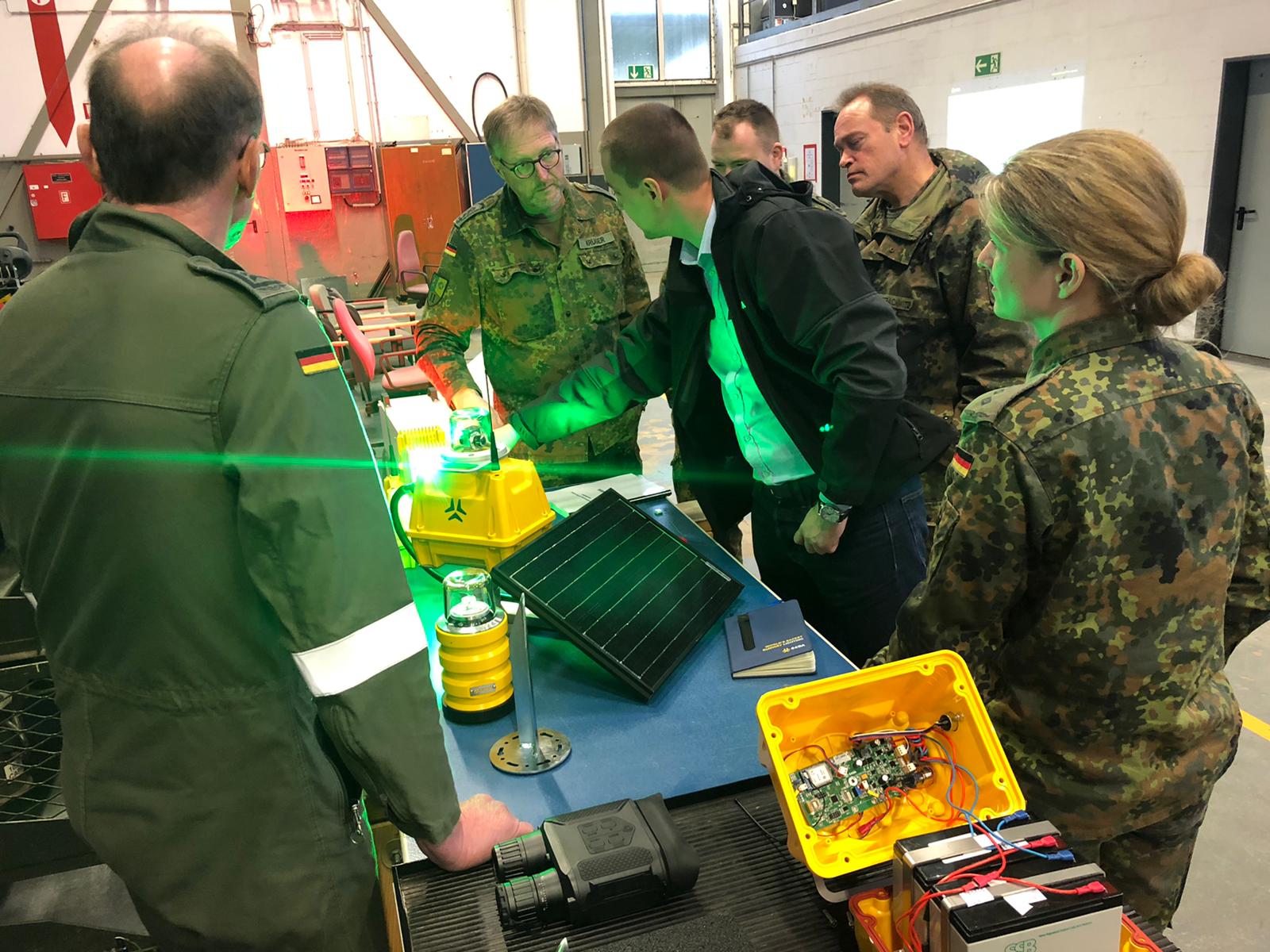 The S4GA workshop provides an overview of airfield lighting solutions for the military, including limitations of current market offerings and how S4GA addresses various challenges associated with military operations. There we'll be showcasing the S4GA SP-102S and S4GA Military Trailer. S4GA Workshop in Romania will be held:
Where: Hilton Garden Inn Hotel, Otopeni Airport
When: on the 27th of April
Our esteemed speakers include Alexandru Coller, Managing Director of Col-Air Airport Solutions, and Lukasz Kornacki, Business Development Manager of S4GA. They will share their expertise on the advantages of mobile airfield lighting solutions, powered by renewable energy sources, and their relevance for military airbases in Romania.
workshop AGENDA
10:00 – Arrival of guests
10:00 – 12:00 – 1st part of the workshop
12:00 – 12:15 – Coffee Break
12:15 – 14:15 – 2nd part of the workshop
14:15 – 15:00 – Lunch
But it's not all about learning! This workshop also provides a unique networking opportunity, allowing you to connect with other professionals in the field, share insights, and exchange ideas.
contact us Now to Secure Your Spot!
The workshop is FREE of charge for all attendees. Registration is now open, and we encourage you to secure your spot at the workshop by filling out our registration form. Please note that spaces are limited, so we recommend registering as soon as possible to avoid disappointment!
Contact details: Alexandru Coller – Tel/Fax: +40 344 108576; Mobile: +40 722 350945