Join S4GA & AMS Workshop in Australia in May 2023
We are excited to announce our upcoming S4GA Workshop in Australia on May 9th, in collaboration with our Australian partner – Aerodrome Management Services (AMS). We invite professionals in the aviation industry, including airport managers, airfield lighting specialists, aviation consultants, and other stakeholders involved in airport operations to join our workshop on the 9th of May in Hobart.
AMS: Reputable S4GA partner in the aviation industry


With a strong presence in Australia, AMS offers comprehensive solutions for airports, airlines, and aviation-related businesses. Their expertise includes airport development and management, aviation safety and security, regulatory compliance, and air traffic management. As a trusted partner of S4GA, AMS collaborates in hosting workshops and events related to solar airfield lighting and other aviation technologies, providing valuable insights and expertise to the aviation industry in Australia and beyond.
what would you expect from S4GA WORKSHOP?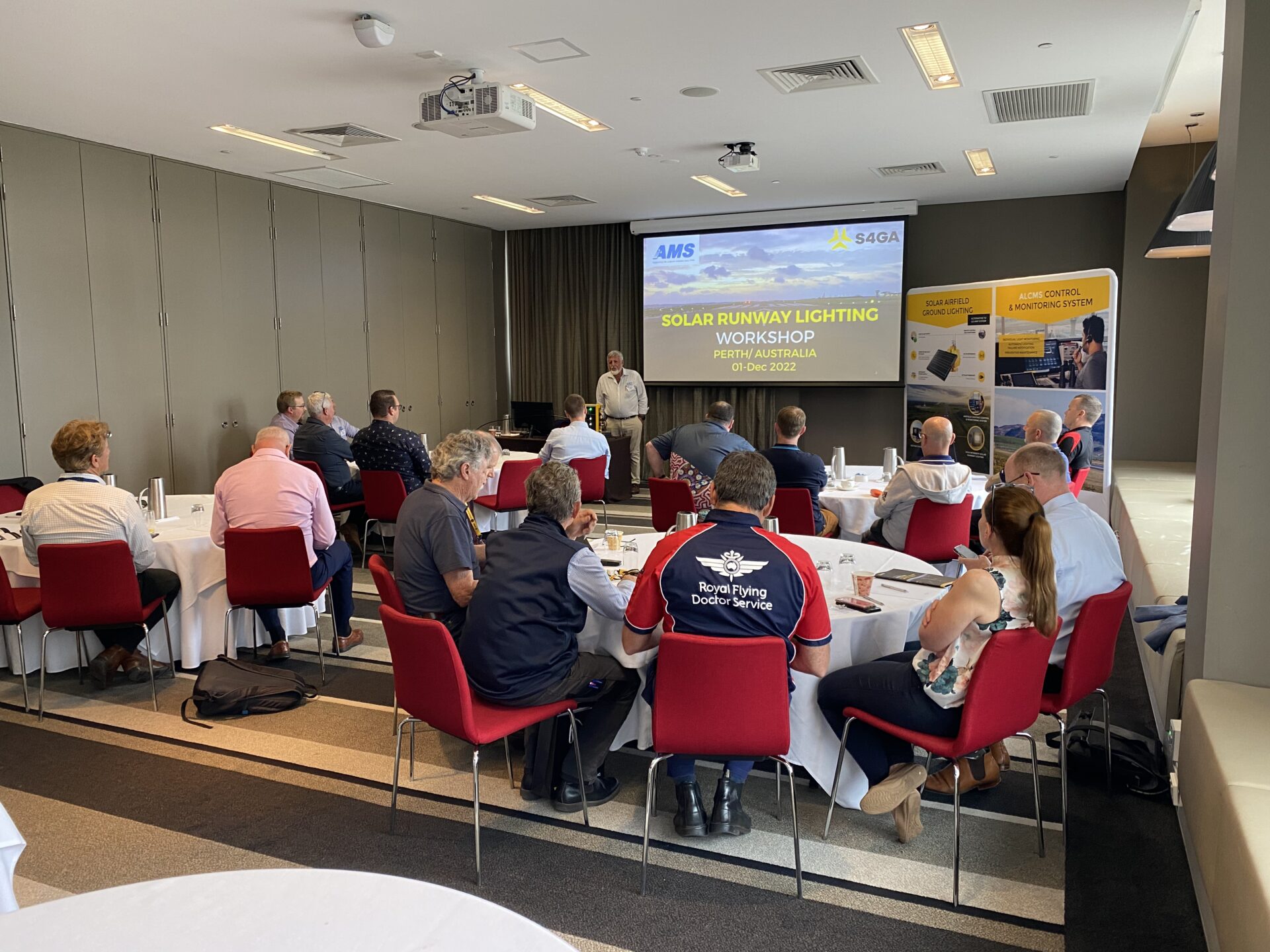 S4GA Workshop in Australia will be held:
It's an excellent opportunity to stay ahead of the curve and ensure the safety of your airport operations. During this workshop, our experts Lukasz Kornacki and Rob Muilenburg will present on Solar Airfield Ground Lighting, LED PAPI, ALCMS, and other S4GA airfield lighting products. We'll be diving deep into the topic and discussing whether Solar AGL is a trusted solution for Australian airports. Don't miss out on this chance to learn from industry experts and network with other professionals in the field!
Register Now to Secure Your Spot!
The workshop is FREE of charge for all attendees. Registration is now open, and we encourage you to secure your spot at the workshop by filling out our registration form. Please note that spaces are limited, so we recommend registering as soon as possible to avoid disappointment!
Register now