S4GA will exhibit at Inter Airport Europe 2021
S4GA will exhibit at Inter Airport Europe 2021 – a must-attend airport exhibition in Munich, Germany with a worldwide reach.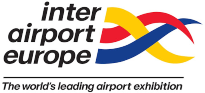 DATE: 09 – 12 October 2021
PLACE: S4GA Stand 1750, Hall B5, Munich Trade Fair Centre, Germany

Book a meeting with our Team!
BOOK NOW
S4GA AT inter airport Europe'21

S4GA will actively participate in this year's edition presenting its airfield lighting technology.  We design, manufacture, and supply airfield lighting solutions to civil and military customers from all around the World.
At Inter Airport Europe'21, we will present Solar Airfield Lighting – a permanent solution for airports around the World:
No civil works, no cables, no substations
System operates on solar energy 365 days a year
Easy maintenance is performed by airport people
All of our products are certified and compliant with ICAO, FAA, EASA, NATO STANAG requirements.
S4GA
new product premiere at Inter Europe Europe'21
With this great upcoming event, we couldn't imagine a better opportunity to present our new product – LED PAPI.
The S4GA  advanced design and technology allowed to create of a highly efficient Precision Approach Path Indicator that instead of traditionally used halogen bulbs is equipped with energy-efficient LED optics. This solution allows S4GA portable lights to work significantly longer by low power consumption and at the same time ensuring high reliability in terms of overall performance. 
Certified and compliant with international aviation regulations our LED PAPI is designed for airports from both civil and military fields, and can be easily used for permanent and portable applications.
S4GA ALCMS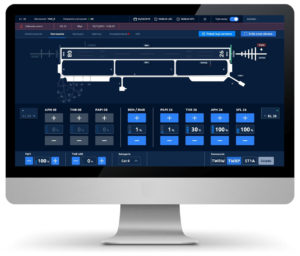 During this year's Inter Airport Europe, S4GA will present also Airfield Lighting Control and Monitoring System.
Our ALCMS allows users to monitor the current status of the entire system, as well as EVERY SINGLE LIGHT in the system. If there any problem occurs – airport personnel is informed straight away via SMS and on the interface screen. Real-time individual light status monitoring includes among others: battery level, connection status, charging speed, and charging efficiency of solar panels. Moreover, it informs about preventive maintenance such as battery replacement or solar panel cleaning.
It also allows sending lights data from the airport to S4GA headquarter in Poland. This unique feature of S4GA ALCMS allows our team to provide up-to-date technical support whenever you need one. Moreover, by collecting lights data, we can monitor our solar technology efficiency in different regions around the world. It allows us to constantly improve our system and bring solar airfield lighting solutions to the next level.
MEET WITH S4GA AT inter airport Europe'21
We invite Airport Systems Integrators, Equipment Suppliers, General Contractors, and Aviation Consultants to meet with our Team – see how our lighting looks and works, ask questions, and explore cooperation possibilities.
So don't miss out on this opportunity – book a meeting with our Team  – Mr. Lukasz Kornacki and Mr. Dmytro Kuczeruk – and learn more about World's Safest Runway Lighting.
Book a meeting with our Team!
BOOK NOW
WHAT IS inter airport Europe?
Inter Airport Europe is a top event for the entire airport industry. It reflects the dynamic developments in the industry and the vision of the airport of the future. It is the first choice for
airport operators when it comes to sourcing airport equipment, technology, and services for ground handling, terminal operations, airport IT, and airport design.
Thousands of decision-makers gather at the Inter Airport show, with the goal of making new connections and discovering innovative technologies. It's the perfect opportunity to meet,
network, and learn about the latest industry trends and business possibilities.
In addition to fostering business relations and seeking new airport-related products and technologies, we want visitors of inter airport Europe to explore and gain insights into the latest trends, innovations, and developments within the airport industry.
Scheduled conferences and seminars provide drop-in sessions throughout all four exhibition days at the Seminar Theatre. Exhibitors and experts will be sharing their airport industry knowledge, mainly focusing on the digital transformation and modern solutions for the airport of the future.