S4GA to Attend DSEI 2021
S4GA will attend DSEI 2021 – Defence and Security Equipment International. The event will take place on 14th – 17th of September 2021 in London, UK.
Date: 14- 17 September 2021

Place: EXCEL – LONDON, United Kingdom
MEET WITH S4GA AT DSEI 2021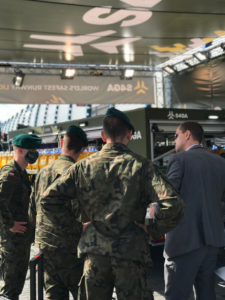 Meet our Team at DSEI – Mr Łukasz Kornacki and Mr Dmytro Kuczeruk – and learn more about S4GA airfield lighting systems that we offer for military: 
S4GA Military Airfield Lighting Systems are applicable for all types of NATO STANAG runway lighting systems. Our airfield lights are compliant with NATO STANAG, USDOD, ICAO requirements. Both solar permanent and portable airfield lights are designed to withstand extreme operating conditions such as high and low temperatures, high humidity, salty and sandy environment. Today, S4GA  runway illumination is successfully used by military and civil airports in Europe, Africa, Asia, Latin America and Oceania.
WHAT IS DSEI?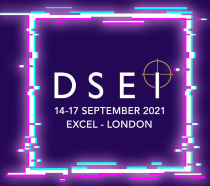 Defence and Security Equipment International is one of the biggest international events that brings together the global defence & security sector to innovate and share knowledge. The event connects governments, armed forces and the entire defence & security supply chain on a global scale.
It is a great platform to meet with the best of industry leaders – to connect, strengthen relationships, talk and share ideas.  The upcoming DSEI will focus on the five key sector Zones: Air, Land, Naval, Security & Joint, all showcasing the latest equipment and systems.  Find out more at DSEI official website.