S4GA to Present Military Airfield Trailer at MSPO Defence Exhibition
On 8-10 September 2020, S4GA will exhibit at 28th International Defence Industry Exhibition MSPO. The event will take place in Kielce, Poland. The Company will present its NATO Military Airfield Lighting Trailer.
S4GA Military Trailer At MSPO 2020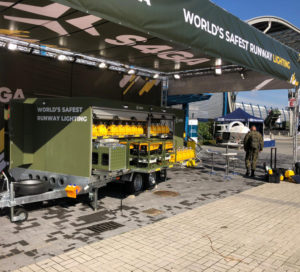 S4GA will debut with its new Military Airfield Lighting Trailer specifically designed for NATO:
heavy duty trailer designed to withstand harsh operating conditions
equipped with STANAG compliant portable airfield lights
containing mobile PAPI system with power banks and gen sets
a brand new ALCMS built-in a Trailer for complete system control & individual light status monitoring.
Visit S4GA Booth at MSPO and watch Military Trailer with your own eyes.
Schedule a meeting with S4GA
Meet S4GA at MSPO'20
Date: 8-10 September 2020
Place: S4GA Stand ZC-2 (Outside Area), Targi Kielce, Poland (open in Google Maps)
MSPO 2020 Floor Plan – download here.
If You wish to schedule a meeting with S4GA in advance, kindly contact us.
MSPO – Military Dedicated Trade Fair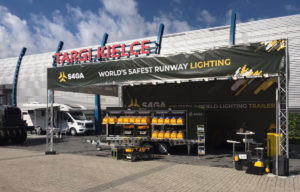 MSPO is the third largest aviation trade fair in Europe. Dedicated to military & defence sector, the event gathers hundreds of military equipment manufacturers, suppliers, defence consultants, official military delegations from around 50 countries.
MSPO is the place where safety, security & defence are presented in the most recent military technologies and solutions provided by reputed companies including S4GA. Conferences, seminars and debates are in the list of MSPO'20 activities. The Polish Armaments Group is MSPO's Strategic Partner.
Download MSPO 2020 Brochure