S4GA at Inter Airport SEA 2021
S4GA will participate at Inter Airport SEA 2021 – a must-attend airport exhibition in South East Asia region with a worldwide reach.
DATE: 22 – 24 September 2021
PLACE: S4GA Stand C16, Halls B & C, Marina Bay Sands, Singapore
Book a meeting with our Team!
BOOK NOW
WHAT IS inter airport SEA?
Inter Airport South East Asia is the region's premier airport exhibition for airport equipment, terminal technology, design & digital technology solutions.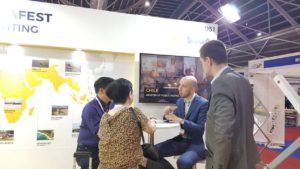 This largest Asian trade fair dedicated to aviation industry is a productive networking platform for airport suppliers and buyers across the world. 
Thousands of decision makers gather at the IASEA show, with the goal of making new connections and discovering innovative technologies.

At inter airport SEA'21 there are expected over 300 exhibitors from 30 countries. It's the perfect opportunity to meet, network and learn about the latest industry trends and business possibilities.
MEET WITH S4GA AT inter airport sea'21
S4GA will attend inter airport SEA 2021 from 22 to 24 September. We design, manufacture, and supply airfield lighting solutions to civil and military customers from all around the World.  At IASEA'21, we will present Solar Airfield Lighting – a permanent solution for Asian airports:
no civil works, no cables, no substations
system operates on solar energy 365 days a year
easy maintenance is performed by airport people
All of our products are certified and compliant with ICAO, FAA, EASA, NATO STANAG requirements.
We invite Airport Systems Integrators, Equipment Suppliers, General Contractors, and Aviation Consultants to meet with our Team – see how our lighting looks and works, ask questions and explore cooperation possibilities.
So don't miss out on this opportunity – book a meeting with our Team  – Mr Lukasz Kornacki and Mr Dmytro Kuczeruk – and learn more about World's Safest Runway Lighting.
BOOK A MEETING WITH S4GA