Register for Free Webinar: Solar Airfield Lighting Design in 4 Steps with S4GA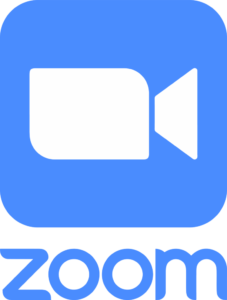 On the 19th of October 2022 at 09:00 GMT, S4GA will run a free online webinar for Airfield Lighting Designers and Airport Consultants. The topic of the webinar – Solar Airfield Lighting Design in 4 Steps – will be covered by S4GA Speaker, Mr Dmytro Kuczeruk.
During the Webinar, we will go step by step through the process of preparing solar AGL design according to RIBA (Stages 2-7).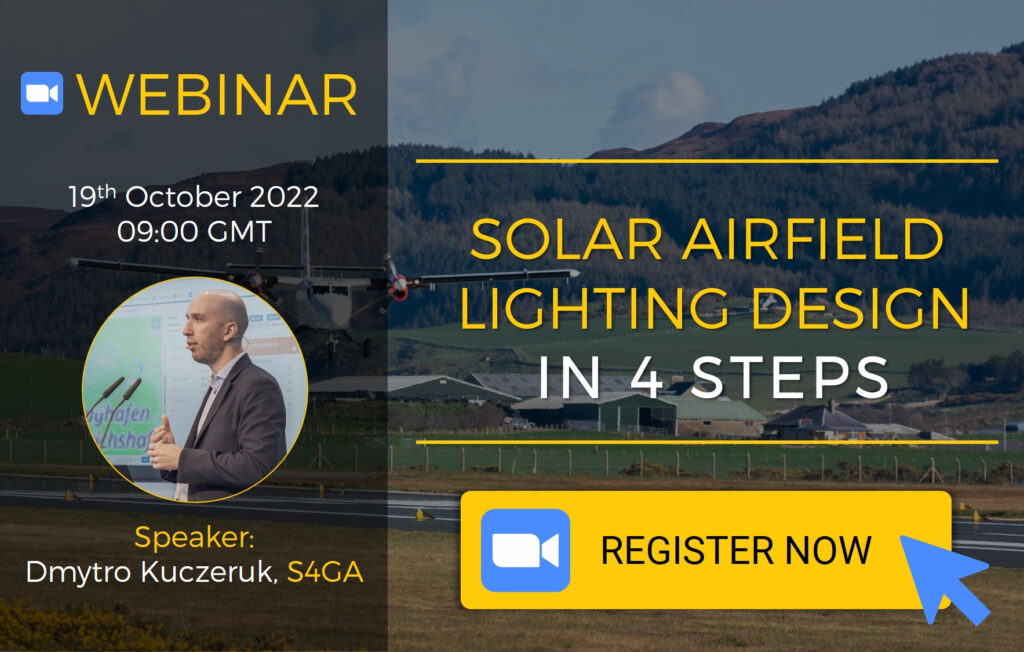 Webinar Agenda
Why should I add solar solution to my Airfield Lighting Design?
What is S4GA offering? Alignment with RIBA
4 Steps of preparing Solar AGL Design:
STEP 1 – Feasibility study
STEP 2 – Cost comparison of conventional (6.6A) vs solar lighting
STEP 3 – Solar AGL concept layout
STEP 4 – Purchase specifications & tender documents
A brief overview of S4GA Solar Airfield Lighting
Free Trial of S4GA Solar System
Questions & Answers
During the online session, all Attendees will be able to ask questions to the Speaker.
How to attend the webinar?
Register for the webinar here or contact us for more information.
What is the cost?
The webinar is free of charge for all participants who complete the registration form.
Register now