French Chartres Airport has chosen S4GA Solar Runway Lighting
First Hybrid AGL Installation in France
S4GA has recently signed contract for delivery of first solar airfield ground lighting for the French Airprot – Aérodrome de Chartres – Champhol. Contract was executed by S4GA French partner – ALPHA-AIRPORT.
Chartres – Champhol Aerodrome is a general aviation airport located in north-central France and serving Chartres and Champhol. The airport has a rich history starting from the end of the nineteenth century.  It was dedicated to cavalry, acted as training center for pilots during the wars and was used by French Air forces after the War.
S4GA to strengthen it's position in France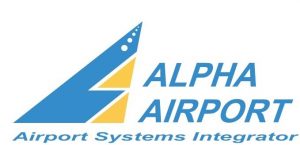 Alpha Airport specializes in airport terminal equipment and airfield lighting solutions. This is a leading integrator in French airport industry. ALPHA-AIRPORT provides a full range of services starting from project management and design to its implementation: technical studies, supplies, training, installation and supervision and after-sale support.
In 2017 the companies have started their cooperation. ALPHA-AIRPORT will has performed installation of S4GA Solar AGL system for Aérodrome de Chartres – Champhol. ALPHA-AIRPORT will be also responsible for after-sales support.