Solar Airport lighting System
Solar Airfield Ground Lighting (S-AGL) is designed an as alternative for conventional (wired/MAINS) systems. Our customers normally operate in remote locations such as African Desert, Jungles of Brazil or Alaska where conventional airport lighting system is not an option due to unavailable or unreliable electrical infrastructure or when our customer is looking for cost effective solution.
S4GA can supply every airport with full range of airfield lighting including control & monitoring
Download Brochure
Solar Airfield Ground Lighting System (S-AGL) is used today as primary, emergency and temporary system by both airports and helipads all over the World. Historically battery-powered systems have been utilized as an emergency lighting. However with development of solar energy, power saving LED-based lights and deep-cycle batteries those systems are now used as primary runway lighting by many airports. Many features of Solar AGL makes its significantly more reliable and maintenance-friendly than conventional AGL.
no. 1 alternative for traditional airport lighting
Solar Airfield Lighting

Solar Helipad Lighting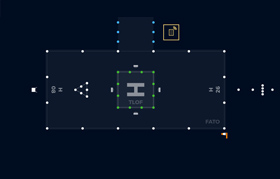 Solar Obstruction Lights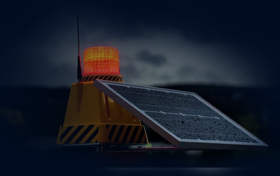 solar lighting unit
jakis opis tu sie znajdzie testowo cos sprawdze sobie
SP-401 Unit is modular and consists of 3 elements: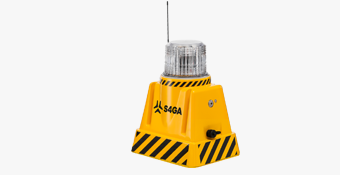 1

SP-401 Lighting unit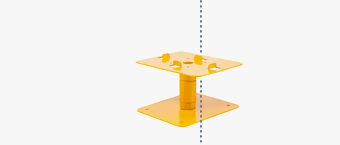 2

Frangible Mounting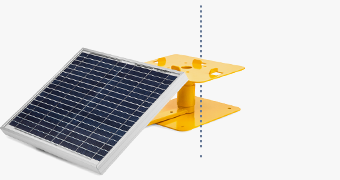 3

Solar panel
solar airfield ground lightng
Installation of sp-401 lighting unit
About SP-401 SOLAR lighting unit
Benefits of solar airfield lighting
Conventional airfield ground lighting (AGL system) is energized by electrical circuit that includes multiple elements such as: lighting fittings constant current regulators, isolating transformers, primary cable, secondary cable, joints, etc. Yes – conventional lighting today is built of reliable components. But as with every reliable components – failure one component may lead to failure of entire or part of the lighting system. In case of Solar AGL system is built of separate units. If two or more units are off – the rest of the system will continue to operate.
Conventional airport lighting system is controlled by changing current flowing via cable. If there is no electricity in the circuit Or circuit lost its capacity to transmit current – there is no way to control lights. S4GA solar airfield ground lighting system (S-AGL) is controlled wirelessly (via encrypted radio-network). It means that power and control of the system are two separate systems. If one or even few lights are off – you can still control the rest of the system as there is no connection between power and control.
NO CABLES, NO TRANSFORMERS, NO CCR
Conventional airport lighting is energized by complex electrical circuit which requires highly qualified electrical engineers to design, install and maintain. Find out why else Solar Lighting is more reliable and use friendly than conventional systems.