Saudi Aramco Aviation Department Acquires S4GA Runway Lighting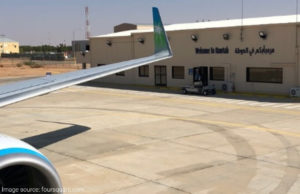 AQESA – an S4GA partner in Saudi Arabia – will deliver S4GA temporary runway lighting to Al-Hawtah Airport (ICAO: OEHW) in Saudi Arabia. The system will increase air safety and keep the runway fully operational during upcoming rehabilitation works.
Upgrading Runway Lighting at Al-Hawtah Airport, Saudi Arabia
Hawtah Airport is a regional airport located in the central part of Saudi Arabia. The airport is operated by Saudi Aramco – one of the biggest oil & gas companies in the World. The company uses runway for multiple flight operations such as transportation of people and equipment delivery to the site.
In recent years the company decided to upgrade the current runway illumination. To keep runway fully operational during rehabilitation works, Saudi Aramco Aviation Department decided to acquire a temporary runway lighting system.
Why S4GA: ICAO Compliance And High Reliability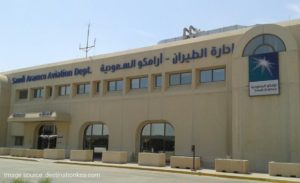 Saudi Aramco received few offers from different AGL suppliers including AQESA – an S4GA reputable partner in the region. After multiple discussions, Saudi Aramco Management decided to acquire S4GA solar airfield lighting offered by AQESA. S4GA solution was found as the most reliable system that is fully compliant with international aviation regulations and completely meets Customer's requirements.
High autonomy of S4GA runway lights and advanced AGL remote control system were the two additional features that Saudi Aramco found highly beneficial for its needs.
Subscribe to S4GA news in socials and stay updated with Company's new projects, case studies, webinars and other valuable content.
Contact S4GA