Portable lighting you can rely on
Our customers choose S4GA portable lighting when it is required secure critical infrastructure for night operations. S4GA portable lighting is ICAO and FAA compliant. It is an ideal solution to illuminate temporary landing zones for both fixed- and rotary-wing aircrafts. Portable lighting set is safely contained in a secured box which allows to transport lights anywhere. If you require mobile lights that can be deployed in minutes or if you are going to use lighting occasionally – S4GA portable lighting will definitely meet your needs.
How to choose reliable portable lighting for your helipad?
Read more
10 km visibility range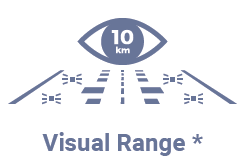 S4GA Portable Lighting system offers best-in-class visibility range.  Why? Thanks to dedicated optics that focuses light output only within certain angels.
ICAO & FAA compliance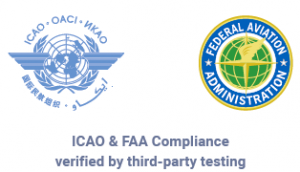 SP-102 lighting unit is fully compliant with ICAO Annex 14 and FAA requirements for portable airfield lighting. What it means for S4GA customers? Light output is pricesily regulated in order to provide best-in-class visibility range and to avoid dazzling pilot.
Another important aspect is chromaticity of the light. Chromaticity defines colour emmited by the lighting unit. Incorrect chromaticity (for example white unit emmites bluish colour) may easily confuse pilot on final approach (for example runway lighting will be interpreted as taxiway).

key features
Supports Visual & NVG operations
Adjustable intensity level
Multiple operating modes
Quick & Easy Deployment
Non-corrosive aluminium body
IP-65 waterproof rating
User-replacable battery
Interchangeable optical head
case study
Mobile lighting designed to operate in the most challenging conditions
Construction of the lamp
jakis opis tu sie znajdzie testowo cos sprawdze sobie
Solar-powered
version
Solar panel

SP-102 Lighting Unit with Solar Holder

Frangible Mounting

Solar-powered SP-102 Unit