MAKE YOUR REMOTE AIRFIELD (HELIPAD) AVAILABLE 24/7
solar airfield lighting as alternative for conventional (wired) agl
Conventional runway lighting is a highly complex system. Energized by electrical circuit – it requires advanced infrastructure including: constant current regulators, isolating transformers, thousand meters of primary and secondary cables, etc. Unlike conventional cable-based lighting, solar airfield lighting is 100% wireless and consists of independent airfield lights. There is no need to build complicated electrical circuit which significantly lowers overall cost of solar AGL. Less complex system makes it easier to maintain and troubleshoot.

24/7 with portable aviation lights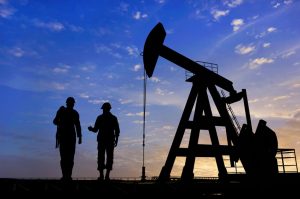 Oil, Gas and Mining companies often operate sites that are located in remote areas. Relatively quick transportation of goods and personnel can be performed only via air. Air transport is performed either by helicopters or airplanes. Runway, helipad or temporary landing zone belong to critical air transport infrastructure which should be designed and maintained in accordance with demanding aviation standards.
Industrial customers that contact S4GA are struggling to increase capabilities of their air transportation. Their main goal is to provide their air fleet with ability to safely land and take-off during night time and in low-visibility conditions.  For such customers, S4GA offers portable emergency airfield lighting with solar powered upgrade.
S4GA portable aviation lights are ICAO compliant and applicable for temporary helipads, runways and obstruction. Special high-quality LED optics allows achieving visibility range of our portable lights for up to 10 km. Airfield lights are NVG-compatible which is often required by our customers. Aviation light has in-built standard deep-cycle battery with 1.200 cycles lifespan. It can be charged by charging station or by separately installed solar panel. This solar upgrade makes your portable lights 100% autonomous).
easy to install lighting system
When we speak to our customers that are planning to illuminate airstrip or helipad at their mining site – we are usually told almost the same story:"We have contacted several companies and have been offered with conventional systems that we now nothing about. To install this system we need to hire specialized construction company. Why? Because conventional lighting requires complex electrical circuit to be designed and accurately built. To run our system we require costly power generators as we have no regular power supply where we are. Power generator is an additional significant investment that we are required to make.
S4GA solar airfield lighting is revolutionary plug-and-play lighting system that can be installed by typical mining site crew. Installation of simple temporary lighting takes not more than 60 minutes. Installation of fixed, more advanced, airport lighting system would take 2-3 days. There is no need to involve construction company as all works are done "above" the ground level. No trenching, no laying cables or checking electrical circuit is required.
no more time-consuming fault detection
Next key point on the list of every customer is system maintenance. Every system requires regular inspections in order to extend its lifespan and decline probability of critical faults.
Conventional AGL is energized by electrical circuit that includes multiple elements such as: lighting fittings, constant current regulators, isolating transformers, hundreds of meters of primary and secondary cables, joints, etc. Yes – conventional lighting today is built of reliable components. But as with every reliable components – failure of one component may lead to failure of entire or part of the lighting system.
The main issue with electrical circuit is that when lighting is not functioning properly – it is almost impossible to identify the reason without time-consuming inspection performed by highly-qualified electrical engineer. Large commercial airports usually hire entire electrical engineering team to be able to maintain electrical systems on a daily basis. For such airports, it makes much sense as airports operations are their core business. Lack of lighting even for a short amount of time may result in dangerous situation or lead to financial losses due to redirection of air traffic to alternate airports.
Oil, Gas and Mining companies use their airfields or helipads not to run but to support their core business. Which is why cost-effective maintenance is usually a key factor.
Solar airfield lighting system is built of ONLY two types of components: LED aviation lights and control unit. Each of these elements operates 100% autonomously. In other words: there is no "bottle-neck" or "master-slave" relationship with the system. This means that even in a worst-case scenario – when one, two or more hybrid units are off – the rest of the system will continue to operate.When lighting unit is not operating – you can almost immediately identify what happened and
When airfield light is not operating – you can almost immediately identify what happened and simply replace it in 5 minutes. In case of conventional lighting, one may require hours to identify which part (cable, transformer, joint, lack of electricity, etc.) of entire system is not working properly.